Latest in
---
Cargo includes medicine, disinfectants, and protective suits for combating COVID-19
---
The Zambian envoy further revealed that plans were underway for the holding of a tourism expo in Brazil this year to market the country's tourism potential
---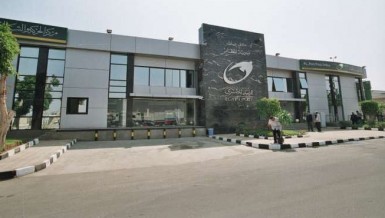 Zambia and Egypt are planning to sign a memorandum of understanding (MoU) for the development of a 2,381-feddan joint farm project, an Egyptian official said on Friday, according to China's state-run Xinhua news agency. "This new giant farm will enable both parties to bring their cooperation to new horizons," Egypt's ambassador to Zambia, Ahmed Mostafa, …
---
Zambia's President Edgar Lungu has taken a slight lead as vote counting from Thursday's election continues. Zambians have raised concerns over the delay in the release of the final results. Chrispin Mwakideu reports.
---
Zambians have flocked to the polls to cast their ballots in presidential, national and local elections. Voters told DW polling had taken less time than they feared, but officials were warning of social media rumors.
---
Voters in Zambia are casting their ballot in a tightly contested presidential race. The Electoral Commission of Zambia, religious leaders and security chiefs have urged for calm during and after the vote.
---
As Zambians head to the polls on Thursday, tough economic times will be on the minds of most voters. Inflation is high and prices of commodities have gone up.
---
---
Thursday's election in Zambia is a tight two-horse race between the ruling Patriotic Front and the opposition UPND. President Edgar Lungu and his main challenger Hakainde Hichilema are both keen on avoiding a re-run.
---
Ongoing negotiations with Ethiopia, Kenya, Eritrea to set up joint farm lands: El-Maghrabi
---
Most items agreed up on, countries are focusing on trade, industries, infrastructure services, says official
---
Zaazou participates in tourism conferences in Zimbabwe and Zambia, meets with his counterparts from Zimbabwe, Russia, Madagascar and Mozambique
---
An attempt to enhance Egyptian- African relations
---
End of Section