Latest in
---
Amer closed his personal account on Facebook on 17 October and denies any connection to fake pages
---
Black market records EGP 8.30 for dollar, while banks maintain it at EGP 8.03
---
A study by Pharos cited the newly-appointed governor's past experiences as a basis to predict further devaluation
---
The construction sector is anticipating the arrival of vital solutions with the appointment of Tarek Amer as the governor of Central Bank of Egypt (CBE), according to Daker Abdellah, member of Egyptian Businessmen's Association and Egyptian Federation for Construction and Building Contractors (EFCBC). Amer's experience and knowledge of all problems facing the economy in various …
---
The Central Bank law No. 88 for 2003 provides in article 10 that the governor is appointed by a presidential decree on the nomination of the Prime Minister for a period of 4 years, subject to renewal.
---
Analysts expect the new governor to amend some of Ramez's decisions
---
The CBE offered a third tender to sell dollars to banks operating in the Egyptian market this week, in which the CBE sold $37.8m to banks
---
---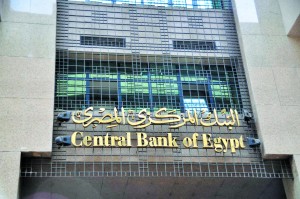 This is due to his wide experience in managing the monetary policy and the exchange market which he gained during his tenure as deputy governor of the CBE, according to banking leaders in statements to Daily News Egypt.
---
Expectations of a decline in dollar price on parallel market after departure of Ramez
---
Al-Sisi expressed his appreciation for Ramez's and the CBE board's sincere efforts during his term, which saw acute economic conditions in light of regional and international difficulties.
---
Ahmed Zuweil, Essam Sharaf, Tarek Amer, Nile University, Zuwail City for Sciences, Nile University sit-in
---
End of Section