Latest in
---
Pro-Kurdish protests in Europe demand a stop to Turkish offensive
---
The target of the attack was the headquarters of the Asayish security agency set up by an autonomous Kurdish administration in northern Syria
---
The Islamic State in Iraq and the Sham (ISIS) posted photos online of a captured Jordanian military pilot. The militants allegedly shot down a Jordanian fighter jet with an anti-aircraft missile near the city of Raqqa, in northern Syria, on Wednesday. The media centre of Raqqa, an ISIS-affiliated news organisation, posted several pictures showing the …
---
The air raids came after the 13-year-old son of an Israeli defence ministry contractor was killed on the Golan on Sunday morning.
---
AFP – A powerful jihadist group battling Al-Qaeda's affiliate in Syria has sharply criticised the global terror network's leader in a statement, rejecting his call for them to leave the war-ravaged country. The audio recording, purportedly made by Islamic State of Iraq and the Levant spokesman Abu Mohammed Al-Adnani, also urged Ayman Al-Zawahiri to remove …
---
Pakistan makes its own version of Chinese shoulder-launched anti-aircraft missiles, known as Anza, and anti-tank rockets– both of which Riyadh is trying to get for the rebels
---
The Britain-based group said opposition fighters in the town were determined to resist despite the pressure.
---
---
On Saturday, one rebel was reported dead and three wounded in fierce clashes between Kurdish fighters and the jihadist Al-Nusra Front and several other Islamist factions in Ras Al-Ain, the Syrian Observatory for Human Rights said.
---
Capturing Taftanaz, from which regime forces launched deadly helicopter gunship sorties, eases the pressure on rebels who already control vast swathes of Syria's north and east.
---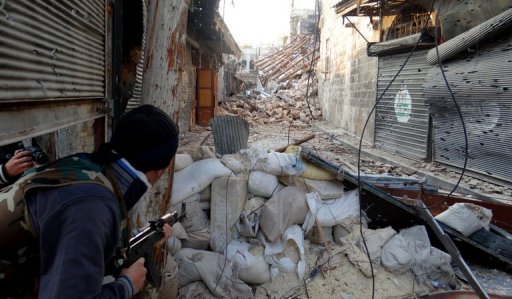 The outskirts of Damascus have been at the heart of fighting this month as the regime launches operations to reclaim territory
---
Overall, more than 41,000 people have died since the eruption of the uprising in March 2011, says Syrian Observatory for Human Rights
---
Syrian army launched an offensive pre-dawn assault on Daraa, says SOHR
---
"Assad should be replaced by Vice President Faruq al-Shara." says Turkish Foreign Minister Ahmet Davutoglu
---
---
40 dead and 90 injured in a grand car bombing
---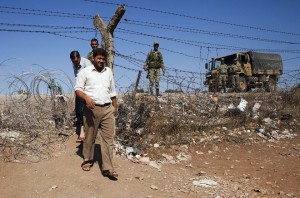 Turkish-based NGO believes number of Syrian refugees in Turkey could reach 300,000 before conflict resolved
---
End of Section