Latest in
---
Giving smokers alternative nicotine delivery means they might prefer these products over cigarettes, and produce better outcomes, says Polosa
---
COVID-19 restrictions should not be eased early to prevent strong second wave of infections
---
Company exports 85% of its products, says Nahla Mokhtar
---
The millet has an important role in sustaining Mongolia's empire: study
---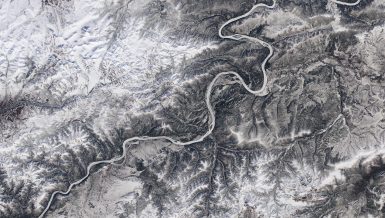 This decline will have economic and environmental consequences
---
All information body sends to brain gets sent through spike trains
---
Injecting CO2 deep below seabed can help mitigate climate change
---
---
Deposits allowed researchers to re-date appearance of multi-cellular life on earth to 2.1bn years
---
Spherical crystals were also introduced into system
---
Data from 40 patients with acute myeloid leukemia was included in the final analysis
---
It is not very fast and only works in freezing temperatures – but a newly invented nuclear chip certainly has some potential. It can hold 500 times more than current data storage devices.
---
Japanese researchers have bred skin tissue out of reprogrammed stem cells. The tissue included sebaceous glands and hair follicles. Is it a first step towards the dream of "breeding" transplantable test-tube organs?
---
Researchers have now discovered the structure of the Zika virus. This helps scientists better understand how it can damage fetuses in the womb. The discovery also raises hopes of a vaccine.
---
---
Legally, agency must give permission for researchers to conduct field research, says CAPMAS director
---
Although the convicted researchers admit that they took samples out of the country, they refute all allegations of damaging the Khufu Cartouche
---
End of Section