Latest in
---
Emerging markets (EM) have been confronted by several near-term challenges, resulting in valuations that were approaching crisis levels by November 2018
---
Omar will be covering Egypt and MENA, and will report to Amr Helal, CEO, North Africa. Omar will be based in Cairo, Egypt.
---
 Cape Town- Daniel Salter, head of equity research at Renaissance Capital investment bank, presented the investment opportunities in Africa through several standards, including financial culture, poverty, labour costs, energy production, investment as a percentage of GDP, stability, and demographic distribution. Mohamed Farid, chairperson of the Egyptian Stock Exchange, opened the North Africa Investor Conference on 9-10 …
---
we expect Egypt to continue to tap the eurobond market annually, including in 2019 and again in 2020, along with more infrastructure-linked loans.
---
Renaissance Capital, a leading emerging and frontier markets investment bank, appointed on Tuesday Nancy Adel Fahmy as Vice President of Financial Services Research in Egypt. According to the announcement, she will be covering financials across Egypt, North Africa and the Gulf Cooperation Countries, and will report to Ahmed Hafez, head of Research, MENA, and Amr …
---
EGP fair value to estimate at EGP 18 per dollar in February 2020, EGP 20 in July 2021
---
Renaissance Capital, one of leading emerging and frontier markets investment bank, opened its office in Egypt last year. Ahmed Badr leads Renaissance Capital's MENA business and oversees growth strategy in the region. Daily News Egypt interviewed him to review his valuable insights, as well as RenCap's latest views on the economy, and its plans going …
---
---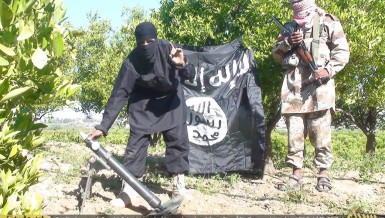 Egyptian government may need to engage more with ease of doing business reforms and provide reassurance regarding political risk, says the report
---
Renaissance Capital calls Egypt "haventrade"
---
The office is set to open once we receive the regulatory approval, says the CEO
---
The company is working on  seven deals in the local market, including public offerings in the real estate, health care, and food sectors
---
Edita recorded net profits of EGP 148.2m in H1 of 2015
---
Bonds released for Qalaa Holdings will not be less than $100m: Badr
---
---
The company assigns Renaissance Capital to study the possibility
---
End of Section