Latest in
---
On14 June, Hungary played against Austria at Euro 2016, with Hungary winning the match 2-0. The first goal was scored after 62 minutes by Hungarian player Adam Szalai. During the match, Austrian player Aleksandar Dragovic was suspended after receiving two yellow cards, posing a challenge for the Austrian team. Zoltan Stieber of Hungary scored …
---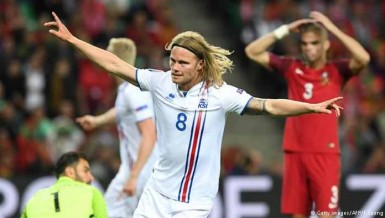 Iceland overcame massive odds to book a 1-1 draw against the fancied Portugese in Group F. Portugal had 72 percent of the ball and 26 shots on target. But in the end it was one goal apiece.
---
Both countries signed an agreement to boost investment
---
Samsung Forum 2016 revealed SUHD TVs and TabPro S
---
The first week of the World Cup has produced some fantastic football; Daily News Egypt gives you a roundup of the best moments
---
---
The crisis lender is sensitive to charges it dictates socially and economically harsh reforms on countries availing themselves of its support.
---
Mourners, many in tears, threw red and white Benfica scarves on the hearse and waved red and green Portuguese flags as it passed by, crying out: "Eusebio, Eusebio".
---
Several people were seen being detained during the protest in Rome after around 100 militants threw rocks at police guarding the finance ministry, who charged and chased them into side streets.
---
Egypt debt default, Algeria lifeline, green energy thinking
---
End of Section