Latest in
---
At least 50 people were killed in intensive air and ground strikes in Syria 
---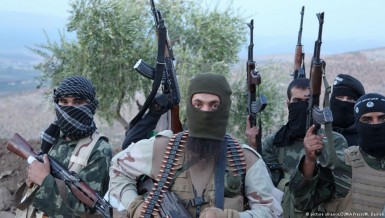 US accuses Al-Assad government of using chemical weapons in Ghouta
---
Weekend airstrikes by unspecified belligerents have destroyed a hospital in northern Syria, Doctors Without Borders reports. Elsewhere, recent attacks by Russia have flattened opposition areas of Aleppo.
---
AFP – Mortar rounds fired on schools in the Syrian capital on Tuesday killed a child and wounded more than 40 people, among them more children, state media said. Rebels fighting to oust President Bashar Al-Assad hold some territory on the outskirts of Damascus from which they have regularly launched mortar and rocket attacks targeting …
---
Activists from the Syrian Revolution General Commission network said the blast took place in the market area of the Darkush, which is under rebel control.
---
---
Up for grabs are two seats for the province of Aleppo, one for Hama, another for Idlib and a fifth for Hasakeh, SANA said.
---
The rebel Free Syrian Army claimed the downing of a MiG jet west of Aleppo.
---
End of Section