Latest in
---
Egypt's metal scene is still small but here to stay.
---
Nevertheless, the fearsome fighters found irrefutable proof that devil worshippers congregated for their spooky rituals during a brimstone-scented happening that was disguised as a concert. Those in the know were not fooled though, they saw right through the howling guitars and screaming singer. Heavy metal is a euphemism for the devil, we all know that.
---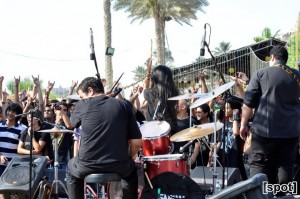 I was expecting that something like this could happen in the future, but I did not think it would be this soon. No matter how absurd the accusations are, the fact they are brought by a well known lawyer from the FJP will generate a big amount of bad publicity with possible serious repercussions.
---
End of Section