Latest in
---
AFCA for Arts and Culture will be organising the third edition of the Hakawy International Arts Festival for Children in March 2013
---
The Mazayin Dhafra Camel Festival attracts participants from around the Gulf region, but it is time for Egypt to hold its version
---
The festival will take place over two days this time, Friday and Saturday, with only 50 tickets available for each day and none being sold at the door
---
Amr Waked won the Best Actor award in the Muhr Arab Feature category for his role in Winter of Discontent
---
"The crowd here is very friendly and very nice. They are a great audience, they cheer you on and interact with you. We get a lot more encouragement from the people here than we do back home in Belgium," said Wout, one of the performers.
---
"The central idea of the festival is to explore our bodies as sites of documentation and considering using different art forms as documents," Adham Hafez, the director of the festival said. "Why not use a performance, a sculpture, a film or installation as a means to document?"
---
The shows will include both traditional and modern forms of circus entertainment, and feature acrobatics, fire shows, magic and comedy shows.
---
---
The event takes place amid continuous efforts to strengthen Egyptian cultural ties with the outside world, especially in the post-revolution era, where much in the Egyptian cultural scene is changing, or more precisely, evolving.
---
The 48 Hour Film Festival is finally coming to Egypt
---
Graffiti, dance, music, workshops on going green, and anti-harassment campaigns are among the activities
---
Luxor to host the first Egyptian and European Film Festival
---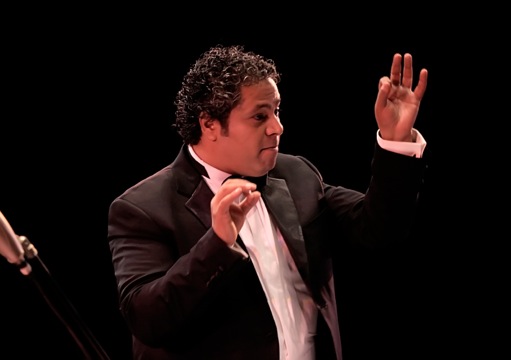 The festival is of crucial importance because it is now one of, if not the only, cultural event that is a portal from the artistic towers to the bottom of society. It reaches people who need to be nourished by art, who are thirsty and are finally provided with water.
---
Cairo's alternative Ramadan experience provides Ramadan entertainment through a wide range of music, performances, art, food and interactive crafts.
---
---
Pamplona (AFP) — Spain's most  famous fiesta, the San Fermin bull running festival in Pamplona, is taking a hit from the economic crisis as revellers cut corners to save money. The cobbled streets of the northern city are still packed with party-goers from around the world, drawn by the carnival atmosphere and the chance to be …
---
End of Section