Latest in
---
The move aims to facilitate the financing of their purchase, and to facilitate the meeting of consumer needs.
---
Moghazy added that the company is looking to increase its investment portfolio, which currently stands at EGP 500m, by EGP 200m. The company is looking to increase the investment portfolio to a total of EGP 700m by the end of 2020.
---
Drive securitises EGP 425m bonds, and will resume collecting postponed instalments from September 
---
Activities worth EGP 70bn to experience first legislative framework ever
---
Renaissance Capital, one of leading emerging and frontier markets investment bank, opened its office in Egypt last year. Ahmed Badr leads Renaissance Capital's MENA business and oversees growth strategy in the region. Daily News Egypt interviewed him to review his valuable insights, as well as RenCap's latest views on the economy, and its plans going …
---
'Urgent measures will be undertaken to complete the evaluation of lands before offering them to investors,' says Ismail
---
---
Increase in perception of local job prospects, decline in points for and power of investment
---
Egyptians are cautiously optimistic, says Nielsen regional managing director
---
Outgoing Prime Minister Ibrahim Mehleb said the government has presented a 'bold' budget for the coming fiscal year which will overhaul the energy subsidy system
---
Egyptians are the most concerned nation about Terrorism
---
Report shows a drop in confidence in economic policies
---
---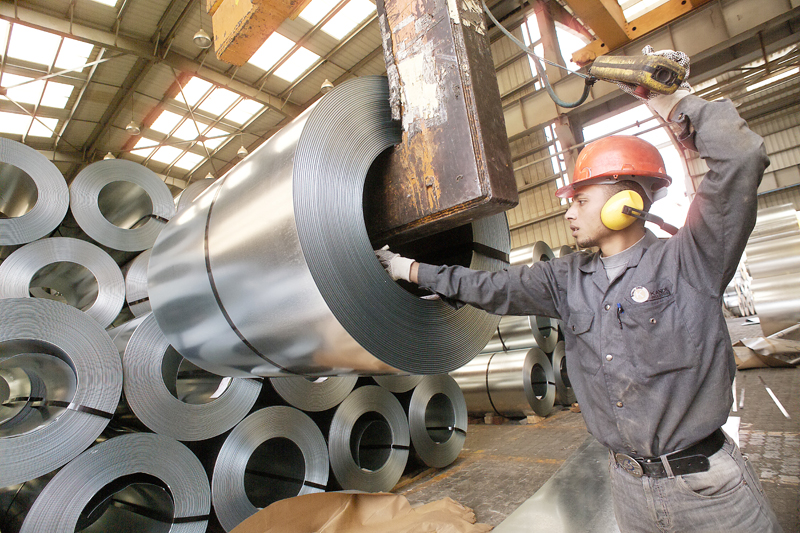 Since the beginning of this month, international prices for steel have not changed. Prices stabilised at $615 per tonne of steel and $580 per tonne of billet.
---
End of Section