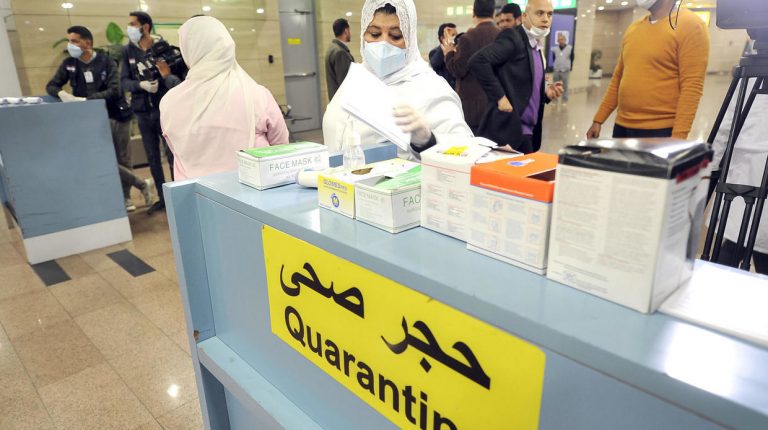 Many startups and entrepreneurs are beginning to adapt to the recent developments in light of the COVID-19 pandemic, known as the coronavirus. The startups are working to improve their services in an attempt to help their clients and partners safely overcome this difficult time.
Several startups have offered innovative solutions to help reduce the prevalence of this virus. These companies include The Cairo Angels investment group, which offers support through a campaign worth EGP 100,000. It aims to help the elderly and the needy living alone by shopping on their behalf.
The group aims to establish a guaranteed and updated database of volunteers whose identities can be confirmed through social media accounts and national IDs, in addition to providing assessments and reviews. Consequently, there is a need for existing startups or their founders to develop and launch the product within one week. Applications are received until Wednesday 25 March.
For its part, Taskty for domestic services has prepared teams to provide sterilisation services for companies and factories at low prices, following the guidelines of the World Health Organization (WHO) and the Egyptian Ministry of Health.
In addition, Taskty conducts phone training with cleaners, technicians, and workers registered on its website to better take care of themselves and their clients.
Meanwhile, Estshara medical consulting platform launched the "Salamat Masr"  initiative to help fight COVID-19, by providing free medical consultations on coronavirus through consulting doctors by voice calls or text chat.
In addition, the app raises community awareness of symptoms and ways to avoid the virus.
The WideBot  company offers three months of free chat services on its platform, so that companies can transfer their contacts with other brands, employees, and customers to become online.
WideBot is the first chat bot design platform focused on the use of the Arabic language. It does not require the use of codes and uses artificial intelligence to increase customer conversion to the brand and increase their loyalty.
"TakeStep" offers startups and their families free psychological sessions to help them cope with the psychological effects of COVID-19 and its global spread.
Psychologists now use the term "coronal phobia" to describe the panic and fear that accompanies the spread of the virus. These symptoms can include extreme anxiety, depression, and an extreme fear of germs.
TakeStep also partnered with the Al Tibbi app to launch a free symptom detector for the coronavirus, as website visitors insert their symptoms and get a diagnosis to learn whether or not they test positive for COVID-19.
Brainy Squad, the innovative advertising agency, has launched online counseling sessions to support companies facing the economic consequences of COVID-19.
These sessions provide experiences that help companies cope with the best strategies for digital transformation to ensure continuity and growth under the current conditions.
The Breadfast e-grocery shopping app has added more merchandise to ensure they meet the customers' demands, in support of the current safety under the motto "Stay home."
These products include fruits, vegetables, groceries, hand sanitisers, and protective masks. In addition, the company has implemented special safety standards in all stages of production, packaging, and delivery, and customers can also leave a note to have their orders left at the door.
Breadfast also waived all delivery charges until the end of the month in support of customers' conditions during the current period.
Breadfast is an electronic grocery app that offers freshly baked goods using products like eggs and flour which are produced by Breadfast itself, along with other grocery items that are delivered daily to the door.