Latest in
---
Waxworks by Paul Leni will open Berlinale Classics 2020 with a digitally restored version
---
The alleged Roman base contains military fortune and several connected tanks believed to provide convoys with water
---
Mahamat further called on "all stakeholders to concentrate their efforts towards the continuation of the peace process."
---
In remarks delivered when outgoing Sudanese Ambassador to Zambia Award Ali paid a courtesy call on him, the Zambian leader said his government remains committed to cooperating with all the regional bodies it was affiliated to in Africa
---
Gheit and Maas also touched upon the preparations for Berlin conference to be held later in January for reaching a comprehensive political settlement in Libya.
---
The registration move was aimed at getting rid of dishonest telephone line users, controlling cybercrime and protecting Tanzanians against those abusing the telecom sector
---
The Zambian envoy further revealed that plans were underway for the holding of a tourism expo in Brazil this year to market the country's tourism potential
---
---
At least 27 cattle have since died from the disease in the two districts. The three human cases in Marondera were picked at a clinic in Chimbwanda small-scale farming area on Jan. 2 and confirmed at the Chinese-built Mahusekwa Hospital on Jan. 6, according to a memorandum from district veterinary office to the provincial veterinary office
---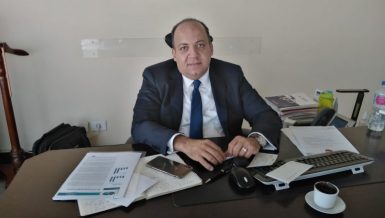 GB Auto's subsidiary, Drive, plans to increase its market share in factoring
---
Chinese car companies, for the new year, did not reduce car prices in anticipation for market conditions improving, Saad explained. He noted that the recent drop in car prices is not solely due to custom removals of Turkish cars, but also to the decline in exchange rates.
---
From October to December 2019, an unusual boom prevailed, especially with the decline in the prices of new cars, which was followed by a decline in the prices of used cars.
---
End of Section