Latest in
---
Nine e-cars travelled as a convoy from Cairo to Sahl Hasheesh, taking a charging stop at Ain Sokhna
---
Orange Egypt is the first in Egypt and the first Orange-affiliate to go virtual with business-critical function (Packet Core) on a mass market use case (Entire network swap/modernisation). 
---
Company continues its investments in Egypt through an ambitious plan that suits the size of the market
---
Companies' representatives praise MIIC, Ministry of Health' efforts to remove any obstacles
---
Headline inflation continued to decelerate for the fourth consecutive month from its high level back in May, says economist.
---
Over the last week, Turkish interior minister Suleyman Soylu has several times harshly criticized European countries for inaction, vowing to repatriate IS militants, even if their citizenship has been revoked.
---
Relationship between Europe and Turkey is love-hate, says Assad
---
---
At least four protesters were killed on Saturday, when security forces cracked down on protesters in Tahrir (Liberation) Square in Baghdad, reported the Iraqi High Commission for Human Rights  (IHCH), after political leaders agreed to stand by Mahdi's government.
---
Mercury, the smallest planet in our solar system – excluding Pluto which lost its planetary status – is a rocky, crater-ridden, atmosphere-less uninhabitable planet with temperatures ranging from 427C in the morning to -173C at night.
---
Qatar Petroleum owns 38.1% in the Arab Refinery Company, which in turn owns 66.6% in ERC, while Qalaa Holdings holds, directly and indirectly, an effective equity stake of 13.14% in ERC.
---
Forum seeks to lay strong foundations for achieving member countries' gas objectives: Rigas
---
ERC's Chief Executive Officer Wael El Hatow stated that the company has completed the required various permits for the project and will be implemented within seven years. Part of the funding is secured through the company's own resources, along with additional financing from investors.
---
'ISIS has not replicated such attack in Egypt, that can be credited to military operations,' says analyst 
---
---
A committee was formed to study the offer and prepare a report to the cabinet
---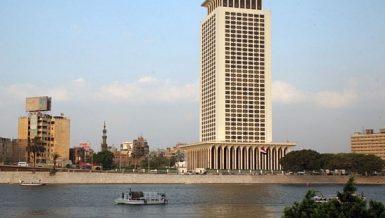 The discussions came as part of Hefni's participation in 18th meeting of Africa-Nordic foreign ministers held in Tanzania
---
End of Section