Latest in
---
Country hit by intense tropical Cyclone Kenneth
---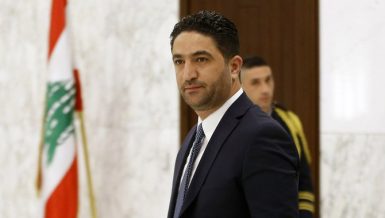 Two aides to Lebanese minister killed in shooting incident
---
"We demand peace, freedom, civilian government," protest leaders say
---
Madbouly says that uprising was "course correction"
---
Six Turkish sailors released after being detained by LNA forces
---
Funeral held for late actor at Al-Sayeda Nafeesah Mosque
---
"When we targeted organising the championship, we worked a lot with the help of the state. We were seeking perfection," Fadl said at a Cairo press conference.
---
---
Measures to import gas from Israel completed; Calcalist confirms company did not get regulatory approvals from Tel Aviv, saysindustry source
---
Shaker directs heads of distribution companies to raise collection rates, review invoices before issuance
---
Port Said 1st to benefit from new system via 11 general, specialised hospitals, 32 healthcare units, says Prime Minister
---
Jets part of $6bn deal signed in 2018 for modernising fleet, says statement
---
The CAPMAS disclosed that Egyptian males who have obtained approval to immigrate and those who have acquired immigrant status was 319, representing 82.9% of the total number of immigrants, meanwhile female immigrants were 66, representing only 17.1% from the total number.
---
The CBE noted that banks secured provisions of 98% of total NPLs at the end of March 2019. The ratio reached 100% at the 10 and five largest banks.
---
---
Shaker said that the trial operation will start as soon as possible to exchange of 50-60MW, stressing that Egypt is ready to provide technical support to Sudan in particular and to African countries in general in the field of power projects.
---
'I wanted to use wide array of vibrant hues, which can only be found in underwater ecosystems,' says designer
---
End of Section