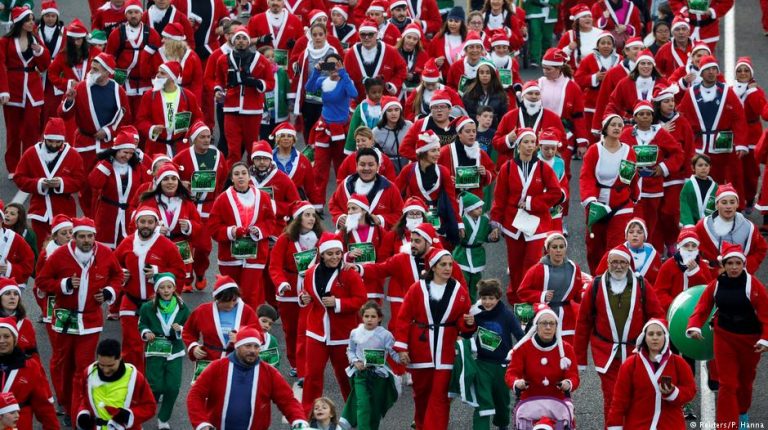 Christmas has come early to the streets of the Spanish capital, Madrid, in the form of thousands of Santa Clauses. But these were unusually athletic, and out and about with a different purpose than delivering presents.More than 7,000 Santa Clauses ran through central Madrid on Sunday in an annual charity race held to raise money for a cancer-care charity.
A number of children dressed as green elves also participated in the event, which took place over a 5-kilometer (3-mile) course along the Paseo de la Castellana avenue.
Organizers describe the race as the largest of its kind in the world, the Reuters news agency said.
A portion of the entry fee paid by each runner will go to the non-profit organization Fundacion Intheos, which supports projects in the field of advanced cancer care and research.
Read more: Why St. Nicholas puts candy in boots and stole our hearts
At 1830 UTC, DW's editors send out a selection of news and features. You can sign up to receive it here.