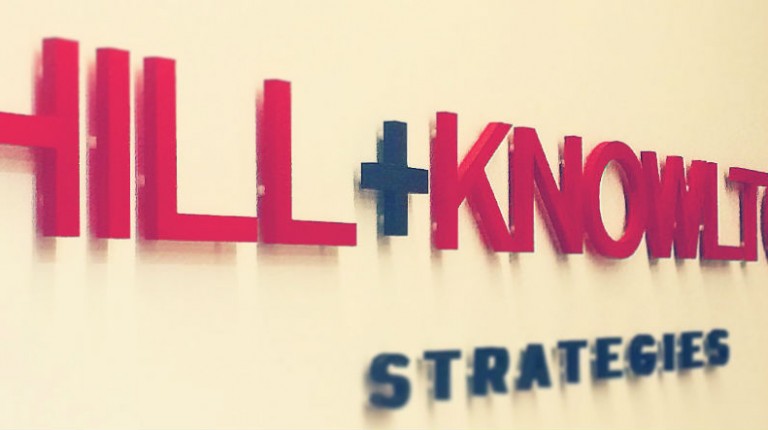 Hill and Knowlton Strategies, a global public relations consulting company, has launched the "Knowledge Plus" training academy for institutional communications in order to enhance communication abilities in the region of the Middle East and North Africa (MENA).
A press release issued by the company on Monday said that Knowledge Plus provides a variety of certified training programmes in both English and Arabic. The programmes involve several topics, including media training, internal communication, crisis management, and digital and creative communication.
Bashar AlKadhi, the CEO of Hill and Knowlton Strategies in MENA and Turkey, said that MENA has a large percentage of youth amongst its population. The region is also witnessing a big change in its political geography, which makes it necessary for it to develop the way its governments and companies communicate with the public.
"Knowledge Plus provides the new generation of leaders with the basic skills they need to communicate in the modern business environment. It provides them with the necessary tools to adapt to the modern circumstances," he added.
A recent study under the name of "Leaders Report: The Future of Government Communication" was undertaken by Wire and Plastic Products (WPP), the mother company of Hill and Knowlton Strategies. It included participants who were government leaders from 40 countries, including countries in the MENA region. The results of the study showed that the majority of the participants have a master's degree or higher; however, they were improperly trained to face the challenges of communication.
Hill and Knowlton Strategies Company is present in 52 countries with 90 offices. It was founded in 1927 and is headquartered in New York City in the United States.