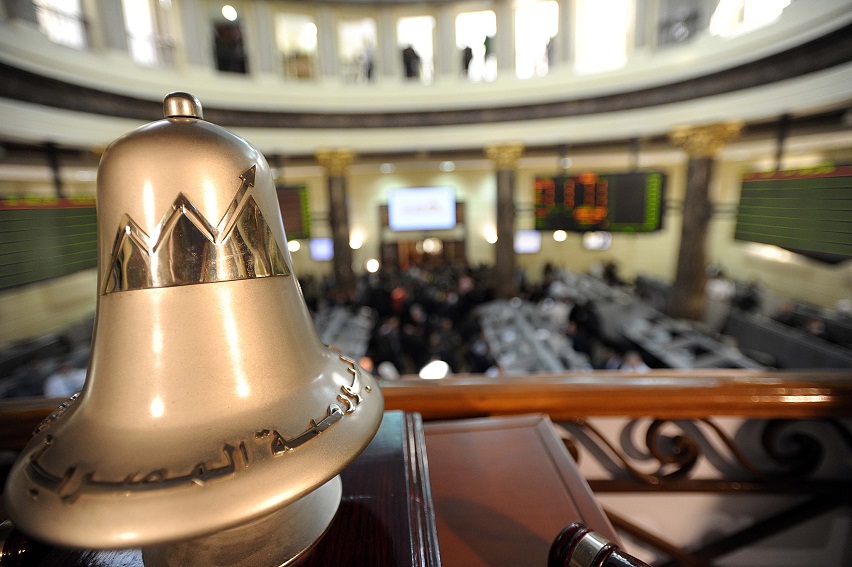 Technical analysts predicted that Egyptian Exchange (EGX) will move sideways, dropping down during this week's trading.
EGX30 is expected to move between 7,900-8,000 points.
Analysts pointed out that the EGX market witnessed a limited growth of 0.06% last week, rising from 8,131 points to 8,136 points. While the total trading value declined from EGP 3bn to EGP 2.7bn.
Ehab El-Saeed, head of technical analysis at Osool Securities Brokerage Company, said that the market has broken the main support level at 8,200 points.
El-Saeed expects the EGX30 will move between a support level of 7,900-8,000 points during this week's trading.
He said EGX70, the small- and medium-sized enterprise (SME) index, will move between 350-355 points.
Regarding stock performance, El-Saeed said that as stocks of the Commercial International Bank (CIB) declined significantly last week from EGP 49.5 to EGP 48.29, he expects that this week it will fall to the support level at EGP 47 or EGP 46.7.
Talaat Moustafa moved between the support level at EGP 5.7, and El-Saeed expects it to trade at the support level of EGP 6 until the end of the current trading week.
El-Saeed believes that Global Telecom's shares benefited from the support level of EGP 3.65, which enabled it to rise to the level of EGP 4.07 and break through the resistance level of EGP 4.10. It will then focus on breaking the resistance level during this current trading week in an attempt to reach EGP 4.30.
He added that Hermes will try to break the resistance level at EGP 12.8 and then move near the level of EGP 13.7 after its success in last week's trading, when it closed near EGP 12.85.
Telecom Egypt (TE) succeeded in reaching EGP 10.6—its highest level since April—after obtaining the fourth generation (4G) licence. However, its stock fell to EGP 10 so El-Saeed expects it to move towards a support level of EGP 9.60 during this trading week.
Hany Helmy, Al-Shorouk Brokerage chairperson, suggested that the EGX will continue its sideways movements during this coming trading week, as part of a wave of profit-taking that has controlled the stock market's performance over the past three weeks, taking advantage of the increase achieved by the stock market during the last period.
Helmy added that the trading volumes sharply declined to very low levels, registering EGP 360m in Thursday's session.