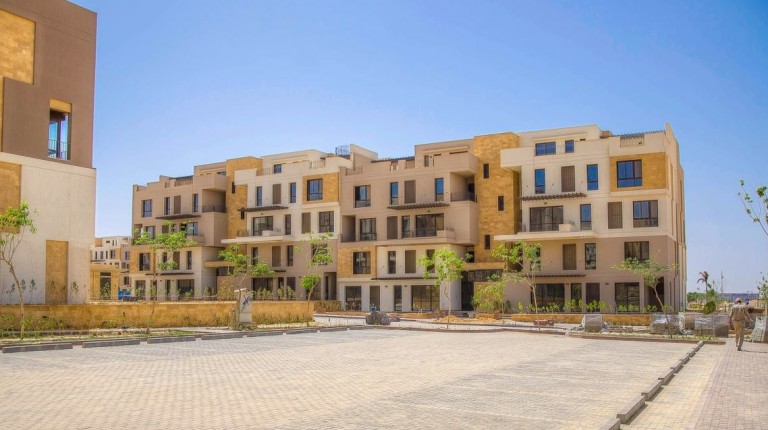 Sixth of October Development & Investment Company (SODIC) targets a 10% increase in profits by the end of the 2016 after the deliveries of units, according to managing director Maged Sherif.
"The reason behind the slight decrease in the Q1 profit, compared to the same period last year was that most of the sales were for units with lower profit margins," Sherif told Daily News Egypt at a press conference on Thursday.
The press conference for the launch of deliveries in Eastown project located in New Cairo, which is built on 204 feddans, featuring 2,509 units ranging from 150 to 300 sqm and located on the crossroads between New Cairo, the New Administrative Capital and the regional ring road.
"Currently 1,800 housing units have been sold and the total sales for Eastown project are EGP1.8bn so far," Sherif added.
The total size of the allocated SODIC investment spending is approximately EGP 2.5bn and it is projected to expand in the near future.
Recurring income is the company's highest priority and SODIC targets recurring revenue of EGP 250m over the next four years through administrative and commercial components, he said.
"Eastown commercial and administrative units will be one of SODIC's crown jewels of recurring revenue. By 2020 it is projected to generate up to 80% of the total recurring revenue," Sherif said.
The work of phase one in Eastown, which started in August 2013, is being delivered. It is built on 69,974 sqm, consisting of 2,509 housing units. Phase two and three are expected to be delivered by the end of 2016.
The rest of the project's residential phases (four and five) are expected to be completed by the end of 2017. Work on the commercial and administrative units will start by March 2017.
Eastown currently generates around 20,000 direct and indirect jobs and, after the completion of the commercial and administrative units, it is expected to generate thousands of permanent jobs.
Projects located in east Cairo attract more residents owing to its proximity to the airport and to the planned New Administrative Capital.
SODIC, Egypt's fastest growing real estate development company, is developing a number of large projects diversified over residential, retail, commercial, and large scale city centres in east and west Cairo and is listed on the Cairo Stock Exchange.