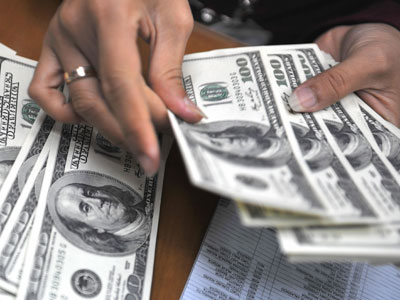 The Egyptian British Company for Automobile Manufacturing (EBAM), the agent for Zemex vehicles in Egypt, has cut production by over 70% compared to its productive capacity during the same period in 2015 due to the continuation of the dollar crisis.
EBAM manufactures Zemex pick-up vehicles, which are manufactured locally except for the engine, which is imported from Japanese Isuzu.
EBAM Vice Chairman Mohamed Desouky told Daily News Egypt that the company's production lines almost stalled as a result of the dollar crisis, which negatively affected the provision of production inputs. The company currently operates at only 27% of its production capacity.
Desouky added that the dollar crisis forced the company to reduce its monthly production to 35 vehicles, although the production lines are capable of assembling 140 vehicles per month, which was the case until the second quarter of 2015. He revealed that his company halted the production of vans as a result of the foreign currency crisis, and after holding negotiations with Chinese GAC GONOW Auto Company.
To strengthen the company's sales after the suspension of importing cars, EBAM will begin assembling the Zemex Star minibuses locally in May. The decision comes after the company  injected investments worth $760,000 to launch a new production line, including welding and painting.
Desouky said the company chose to assemble minibuses to revive its sales after the sharp decline it experienced, which resulted in the halt of importing cars since the end of 2015 as a result of the Central Bank of Egypt's (CBE) policies.
EBAM had earlier plans to produce an eight-passenger van at a price of EGP 60,000 in cooperation with the Chinese company GAC GONOW, Zemex's agent in China.
The company planned to import these vans from its Chinese partner until March 2015 and then would then assemble them locally. The company was targeting a sale rate of 1,500 vehicles during 2015.
EBAM also decided to expand in 2015 by establishing a new factory for the manufacture and assembly of trucks in Suez, with an initial investment of EGP 60m to take advantage of the Suez Canal development projects. The company has already started negotiations with the Chinese company to enter as a partner in the project by 49% while EBAM will own 51%.
Some international companies have also begun negotiating with Egyptian companies to launch projects in the industrial zone of the new Suez Canal. They received numerous offers from the Chinese companies to manufacture and assemble trucks in the area surrounding the canal, but the negotiations have currently been suspended.