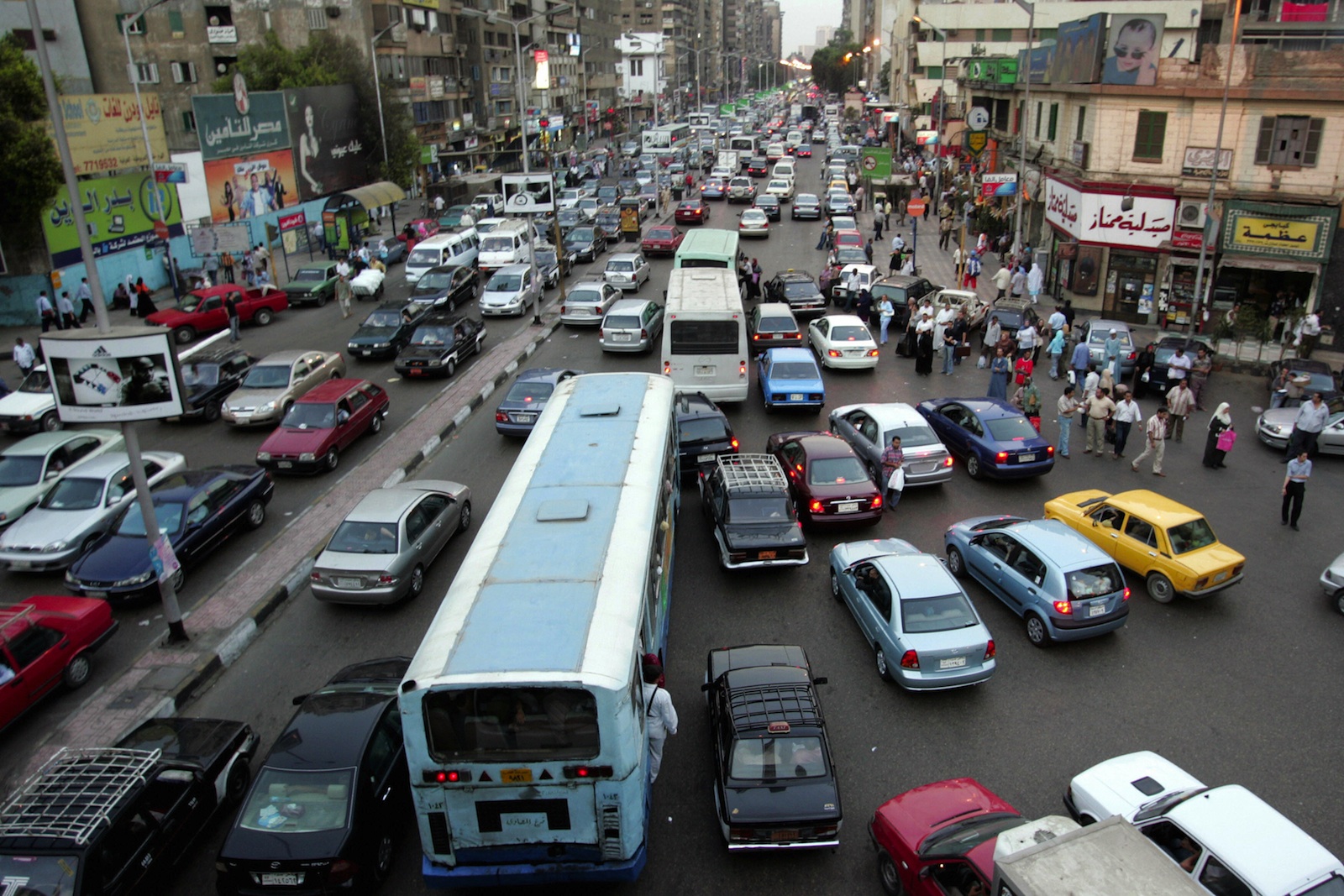 The Ministry of Housing announced Sunday that several road development projects, costing EGP 4.1bn, are under study and set to start in the coming period.
The ministry is planning to develop old transport corridors in 6th of October City at a total cost of EGP 2.1bn. The ministry stated that these developments will help minimise traffic congestion in the area.
Another project that is currently under study is the development of the old axes on the road leading to the oases in the Western Desert, the southern Dahshour road and the entrance road to Fayoum city. The project cost is expected to be EGP 1.5bn and offers received by the ministry to develop these roads are being evaluated.
Projects also include the expansion of the northern Dahshour road, which leads to the Cairo-Alexandria road, to five lanes at a total cost of EGP 112m. Installing electricity on the roads will cost EGP 63m while building a bridge will cost around EGP 100m.
The ministry highlighted that a transport corridor passing between Zewail City, Zamalek Sports Club and the 5,500-acre area near 6th of October City is expected to be completed in two months.
Developing these roads will include building bridges and service roads as well as lanes made precisely for trucks.
Projects will also be implemented in residential areas. The ministry will develop roads that are close to residential neighbourhoods with a total cost of EGP 160m while the roads of industrial zones will be improved with EGP 150m.
In February, President Abdel Fattah Al-Sisi inaugurated a number of developmental projects, including housing, infrastructure and health projects, in different governorates across Egypt.
During his speech, Al-Sisi commented on a crack that had appeared on a newly constructed bridge in Sohag governorate, asserting that "mistakes are not allowed" in such projects.
The president added that upcoming projects should be reviewed by the Administrative Control Authority, the Military Technical College, and the Armed Forces Engineering Corps, in coordination with other state institutions before inauguration.