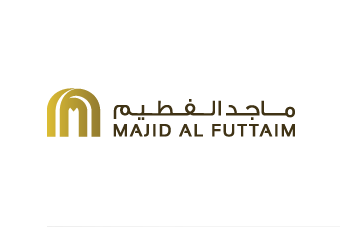 Majid Al Futtaim, the leading shopping mall, retail and leisure pioneer across the Middle East and North Africa, released its audited financial results for the full year ending 31 December 2015, which follows the release of the company's detailed trading statement on 1 February 2016. The full financial statements can be viewed on the company's website: majidalfuttaim.com
Net profit of the company from continuing operations increased by 29% to register AED 3.3bn, while the overall group revenue went up 8% year-on-year to AED 27.3bn for 2015.
As for earnings before interest, taxes, depreciation and amortisation (EBITDA), they went up 7%, recording AED 3.8bn in 2015.
Also, Fitch Ratings and Standard & Poor's reaffirmed their BBB credit rating in June 2015.
2015 included several corporate highlights for Majid Al Futtaim. It marked the 20th anniversary of City Centre Deira, the successful opening of the new Mall of the Emirates 36,000 sqm expansion, and the completion of City Centre Muscat's 10,000 sqm redevelopment.
Also, VOX Cinemas was the fastest growing cinema chain, adding 58 new screens in the region. Nine new Carrefour hypermarkets, 11 new supermarkets and five convenience stores were added.
The City Centre network expanded to 13 malls in the region with the opening of City Centre Me'aisem and City Centre Shindagha.
Apple's first flagship store in the MENA region launched at Mall of the Emirates. MAF also opened Hilton Garden Inn Dubai Mall of the Emirates, the group's first LEED Gold hotel.
In 2015, MAF achieved 11 sustainability awards, with City Centre Mirdif becoming the largest mall in the world to receive LEED Gold accreditation. Also, City Centre Me'aisem was awarded for its excellence in sustainability with the LEED Platinum title.
CEO of Majid Al Futtaim Holding Alain Bejjani said: "Our business continued to grow throughout 2015, allowing us to record an 8% growth in revenue. In the face of a slowdown in global economy, we achieved growth by continuing to move forwards with a number of large scale projects, through which we exported our vision to 'create great moments for everyone every day' to more markets and more customers.
"This included the completion of our redevelopment of City Centre Muscat, the addition of 36,000 sqm of space at Mall of the Emirates and the expansion of our City Centre mall network with the opening of City Centre Me'aisem and City Centre Shindagha in Dubai. We truly believe in the potential of the MENA region and look forward to delivering solid results in the years to come as we continue to grow our business in new markets in the region and beyond."