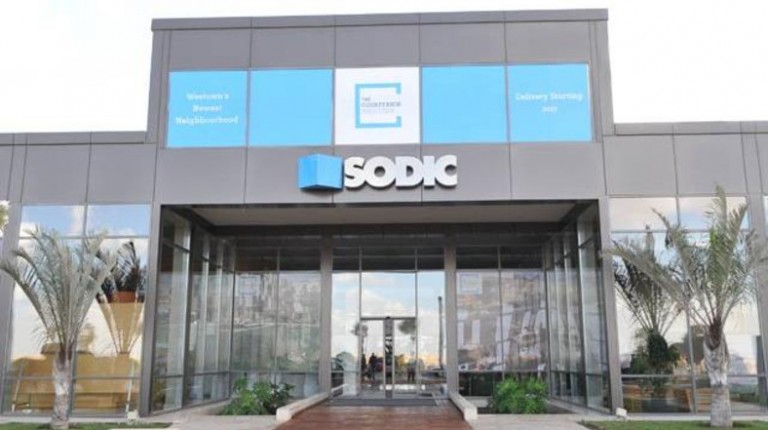 Sixth of October Development & Investment Company (SODIC) has recorded  an increase of 21% in its net profit to reach EGP 310.7m, owing to its consolidated financial results for twelve months ending 31 December 2015.
SODIC recorded revenues of EGP 1.47b and its gross profit margin amounted to 41%, 600bps higher compared to the same period last year.
The year ended with a positive net cash balance, with a total cash balance of EGP 2bn and EGP 1.2bn in total bank debt. Receivables continued to grow in line with the growth in contracted sales, reaching EGP 6.9bn by the year's end.
"The evident improvement in profitability levels is attributed mainly to the delivery of high margin units in Westown Residences, Allegria and the Strip generated throughout the year," said a press release issued by the company on Tuesday.
2015 witnessed a strong sales momentum across all projects with net contracted sales reaching EGP 4.4bn, 43% year on year growth. Eastown and Villette, the projects of the company, contributed to 63% of the year's net contracted sales, reflecting growing demand in east Cairo.
Sales within SODIC West reached EGP 928m, representing 21% of net contracted sales for the year. The launch of the first phase of Caesar, SODIC's first secondary home project in the North Coast, added EGP 671m to the years' achieved sales. Cancellations were recorded at 5%.
Cash collections amounted to EGP 2.4bn, marking a growth of 17% over the same period last year with delinquencies recorded at 5%, contributing positively to the year end's cash balance of EGP 2bn.
"Deliveries came in ahead of targets with 721 units delivered across all projects, 94% of which are within SODIC West developments. This number compared to 490 units delivered in 2014," a press release by the company read.
SODIC opened The Hub in May 2015 with occupancy reaching 55% by year end. Upon reaching its full occupancy, it is expected to generate approximately EGP 30m in recurring revenues per annum.
SODIC acquired three land plots in 2015, adding a total of 3.3m sqm to the company's land bank and bringing SODIC's undeveloped land bank to 6m sqm. The acquisitions marked both SODIC's first secondary home project as well as its first co-development venture.
"The coming period is all about growth. We are bullish about the future and look forward to building on SODIC's solid track record and expanding our land bank and product offering," concluded SODIC's Managing Director Magued Sherif.