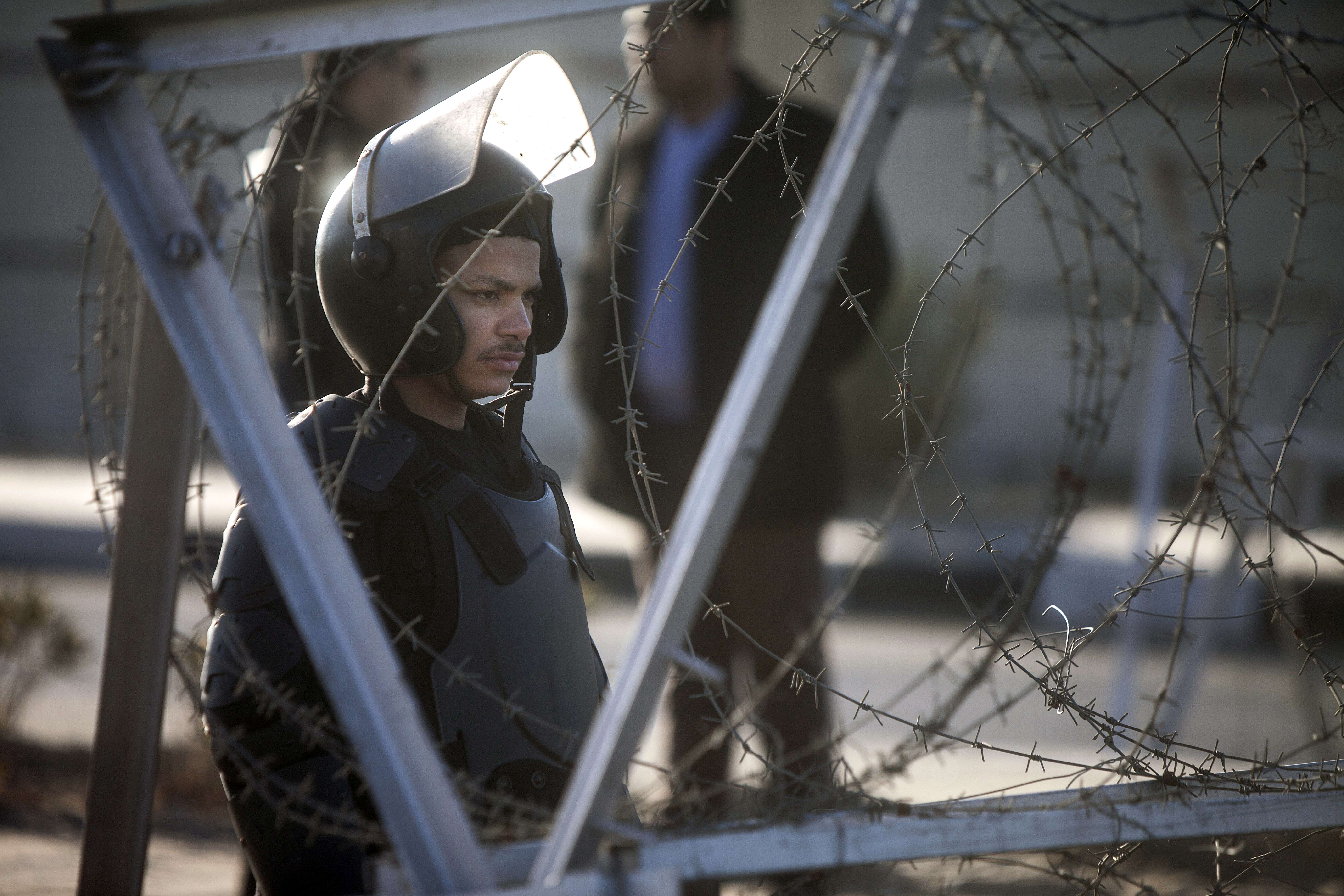 The Police Academy Council expelled 40 students after accusing them of allegiances to the Muslim Brotherhood.
Investigations by the State Security Department found the defendants had first- and second- degree relatives who are members of the Muslim Brotherhood, and participated in pro-Brotherhood protests, head of the academy General Amr Al-Asar said.
Al-Asar said it is running periodical investigations on the entire ministry's staff including officers, students, or conscripts to ensure no security personnel have any leanings towards political groups or parties.
When applying, students in the academy are ordered to fill a detailed application about their families that extends to third degree relatives.
On December 2014, the academy expelled 40 students for the same charge. The mentioned students were said to have been enrolled during the reign of former Islamist president Mohamed Morsi. During his rule, Morsi welcomed a new class of students in the academy and attended the graduation of a fresh class of officers. The expelled students filed a lawsuit against the academy. The lawsuit however is still being looked into by Egyptian courts.
All police officers are graduates of the Police Academy, where students spend four years studying security administration, criminal investigation, military drills, and law.
An intensive crackdown on Muslim Brotherhood figures and members has taken place since the ouster of Morsi by the military in July 2013. The crackdown left hundreds of Morsi supporters dead or in prison.