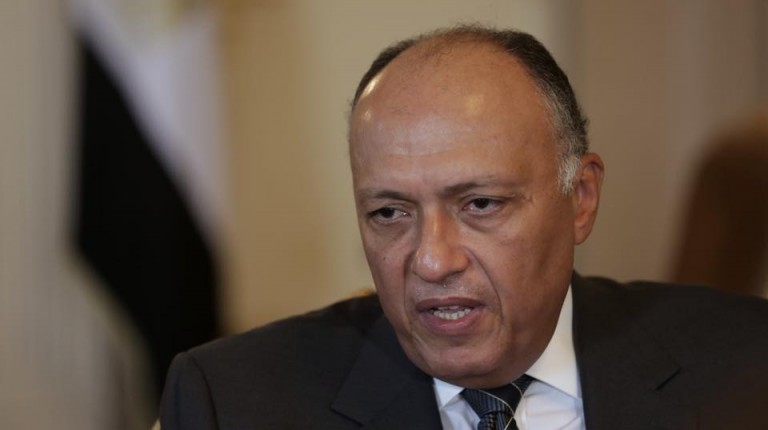 Egyptian Minister of Foreign Affairs Sameh Shoukry is heading to Berlin Monday to meet ministers and officials from the German government.
During his four-day visit, Shoukry will meet his German counterpart Frank-Walter Steinmeier and the German ministers of Interior, Economy, and Economic Cooperation. He will also meet the leader of the Parliament majority.
Egyptian Ministry of Foreign Affairs spokesperson Ahmed Abu Zeid said in a statement that the visit will take place in the wake of President Abdel Fattah Al-Sisi's successful visit to Germany in June to improve Egyptian-German relations.
Germany and Egypt want to exceed the €4.4bn achieved in trade volume in 2015. Discussions will include German economic initiatives in Egypt in the sectors of oil, housing, and transportation.
According to Abu Zied, Shoukry will also discuss regional issues with the German ministers including the crises in Libya, Yemen, and Syria as well as Al-Azhar's role in combating extremist ideas as a counter-terrorism measure.