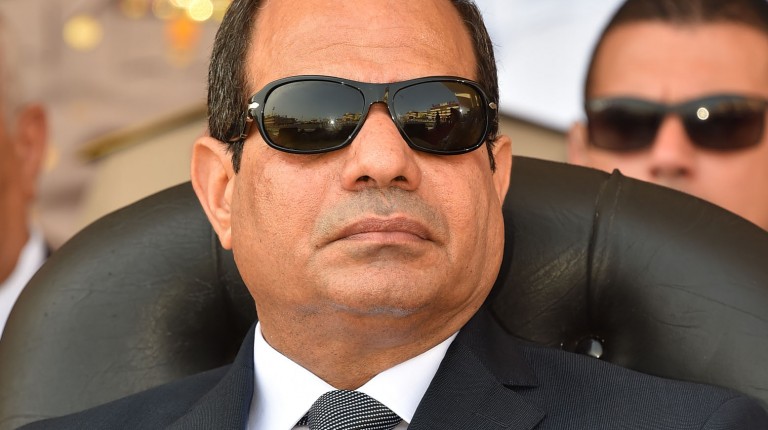 President Abdel Fattah Al-Sisi met President of the European Council Donald Tusk Saturday to discuss cooperation between the Egyptian government and the Council.
The Syrian refugee crisis topped their agenda, among other issues.
The meeting was followed by a press conference, in which Tusk invited Al-Sisi to the Valletta Summit that will be held on 11-12 November in Valletta, Malta, to discuss the issue of migration in Africa and other key countries. The summit was announced on 23 April to discuss partnerships between Europe and Africa in that regard.
Al-Sisi and Tusk exchanged suggestions regarding the Syrian refugee crisis that has been affecting the European Union (EU) states recently. Al-Sisi emphasised Egypt's willingness to work collaboratively with the EU to resolve this issue. On the other hand, Tusk outlined EU plans and actions to address this challenge. "I feel it is important to hear the views of our partners as we face this challenge together," said Tusk.
Al-Sisi and Tusk discussed the latest updates in the Middle East and the ongoing conflicts in Syria and Libya, as well as the issue of terrorism, which affects both Egypt and the EU. According to their speeches, reaching a pointed solution regarding those issues is one of Egypt's concerns, as well as the EU's.
President Al-Sisi stated that Egypt is looking forward to expanding the developmental partnerships between Egypt and the EU in various fields. He also encouraged European institutions to take part in giant national projects Egypt is launching. Further, he encouraged European investors to make use of the investments opportunities in Egypt.
With regards to internal politics, Al-Sisi referred to the upcoming parliamentary elections in Egypt as a step toward democracy. Tusk, from his side, praised the preparations for parliamentary elections, highlighting the importance of protecting human rights and fundamental freedoms through the Egyptian Constitution.
Al-Sisi concluded by commenting on the recent violation that Al-Aqsa Mosque was subject to, thereby threatening the peace of the region. "I ask the Israeli government to work hard on defusing the crisis and halting the daily violations of the holy Temple Mount (Al-Haram Al-Sharif) by taking effective and immediate measures to prevent reasons for raising tensions."
The visit was Tusk's first to Egypt since was announced President of the European Council in December 2014.
By Omnia Farrag