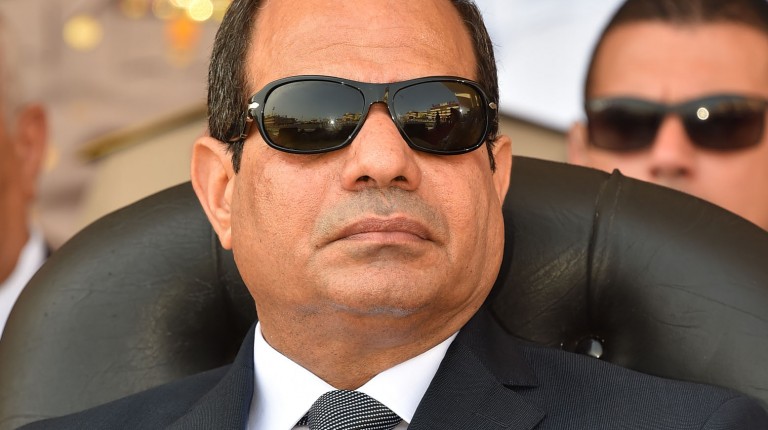 Parliamentary elections will be held in complete transparency and will be secured by police and military forces, President Abdel Fattah Al-Sisi said in an interview Monday with Channel NewsAsia.
Al-Sisi added, in the interview which occurred as part of his visit to Singapore, that "it is not the first time we have had elections amid circumstances of post-30 June". The President was in Singapore as he joined in the Far Eastern country's Golden Jubilee, marking the 50th independence anniversary celebrations.
Al-Sisi declined to comment on the controversial trial of three Al Jazeera journalists, stating the "inappropriateness of criticising the judicial system, which enjoys its absolute independence".
He added that Egypt is a civilian state, and that there is a current need to increase efforts to fight extremist ideologies such as those promoted by Islamic State, which takes advantage of the unemployed youth's economic and social problems.
The war on terrorism was Al-Sisi's response to questions on political freedoms raised in a public political and social debate that erupted around a recently passed anti-terrorism law.
He further outlined views on the Muslim Brotherhood, saying: "They [the Muslim Brotherhood] had spoilt the opportunity of participating in political life, and that despite that they had peacefully arrived to power, they refused to leave without violence after their administration of the country became a failure."
"In practice, political Islam ideologies conflicted with the reality," Al-Sisi added.
In a public speech, he stressed the strong bilateral relations between Egypt and Singapore dating back to 1965, as Egypt was the first Arab state to support the latter's independence.
"You developed your country and have become a role model in South Asia. […] We have started implementing our developmental plan as well, with reform aimed at attracting foreign investment, improving education and advancing in new technologies, " Al-Sisi said.