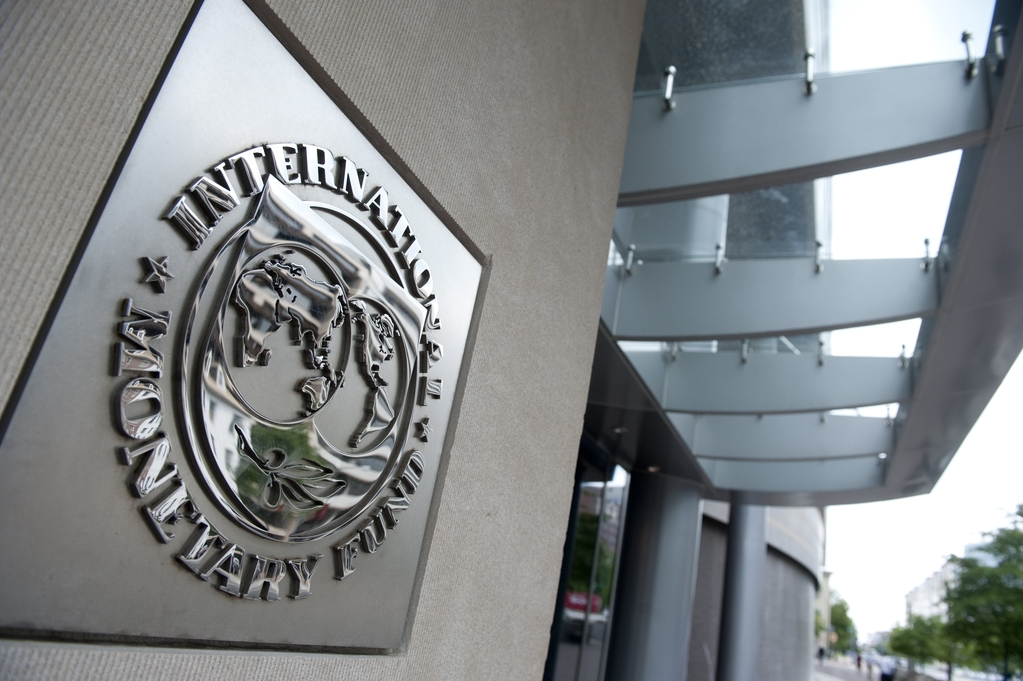 By Sara Aggour and Abdelrahman Youssef
Growth forecasts for Egypt's real gross domestic product (GDP) were raised to 4% in 2015 and 4.4% in 2016, the International Monetary Fund (IMF) said in its World Economic Outlook report.
In 2013, the IMF's projections for real GDP growth was 2.2%.
"Egypt's macroeconomic stabilisation plans and wide-ranging structural reforms are expected to increase confidence, and growth is expected to rise to 4% this year," the report said.
The IMF noted, however, that to attain the macroeconomic stability and create job opportunities, continued fiscal consolidation, steady implementation of reforms, and external financing are essential.
Expectations for prices inched up in 2015 and 2016, in comparison to last year's 10.1% inflation. In 2015, projections for consumer price were 10.3%, and increased to 10.5% in 2016.
Unemployment rates are believed to reach 13.1% in 2015, in comparison to 13.4% in 2014. Unemployment is expected to reach even lower rates in 2016, declining to 12.5%.
The current account deficit is expected to increase throughout 2015 and 2016, the IMF revealed, with forecasts for this in 2015 are projected to be -3.3% of GDP, jumping to -4.3% in 2016.
Outlooks for current account deficit in Egypt registered -0.8% of GDP in 2014.
The report said those outlook projections do not incorporate the potential impact of the investment agreements reached at the Economic Summit, that was held in Sharm El-Sheikh in March.
Earlier this month, International Monetary Fund (IMF) Managing Director Christine Lagarde sent a letter to Egyptian President Abdel Fattah Al-Sisi praising the Egyptian government's economic reform measures regarding economic legislations.
The IMF is ready to support Egypt "in all possible ways", Lagarde noted in her letter.
The International Monetary Fund's (IMF) Mission Chief in Egypt, Chris Jarvis told Daily News Egypt in February that "Egypt has not requested financing form the fund, but we would consider request".
Outlook for the Middle East and North Africa was 2.7% in 2015 and 3.7% in 2016, compared to 2.4% in 2014 and 2.3% in 2013.
"This year's projected growth is 1 percentage point below the previous projection, with the region's oil exporting economies accounting for all of the downward revision, mostly due to the decline in oil prices," the report said.
Discussing how political events in the can influence global trade, the IMF highlighted that the "ongoing events in Russia and Ukraine, the Middle East, and parts of Africa could lead to escalation in tensions and increased disruptions in global trade and financial transactions".
The report noted that the main concern, however, is the disruptions that might occur in the energy sector accompanied by price increases in commodities.