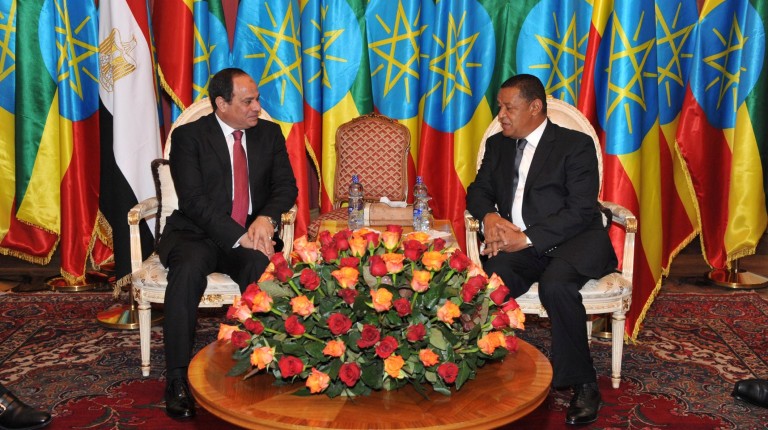 Egypt, Sudan, and Ethiopia are to sign contracts with two international consultancy firms in regards to the building of the Ethiopian Renaissance Dam (ERD), Minister of Water Resources and Irrigation Hossam El-Moghazy told state-media on Friday.
State-owned MENA reported that the two consultancy firms set to supervise the project are French and Dutch. They are to carry out studies of ERD's possible effects on the accessing of water by the downstream countries. 
The studies are also expected to determine the time period it would take for the dam to be filled and possible environmental and social impacts on Egypt and Sudan.
The studies are set to begin early May and to be completed within 11 months, the minister said. 
Twelve experts from the tripartite countries had been convening in a series of meetings since Wednesday, the Egyptian State Information Services (SIS) said.   
According to SIS, El-Moghazy "asserted that the coming phase will witness growing rapprochement between the three countries in the water file".
On 23 March, Egypt, Ethiopia and Sudan met in Sudan and signed a declaration of principles on the ERD.
After the Sudan deal, Ethiopian Prime Minister Hailemariam Desalegn confirmed that the "construction of the Renaissance Dam will not cause any damage to our three states and especially to the Egyptian people".
The ERD project has been a major concern for Egypt as it fears the dam will affect its share of the Nile river's water.