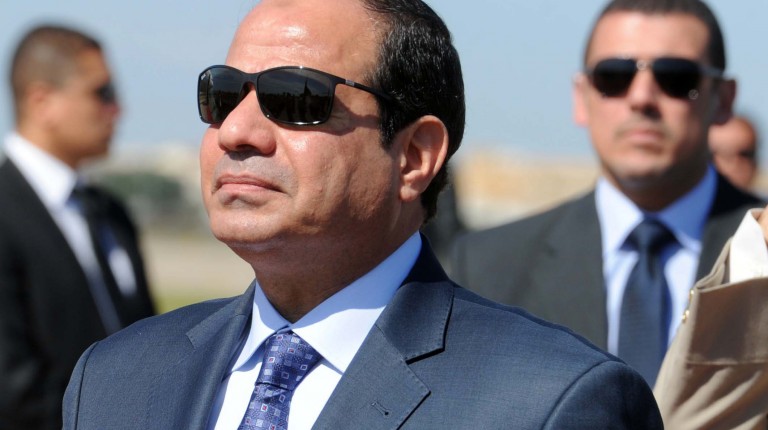 President Abdel Fattah Al-Sisi is visiting Switzerland Wednesday to participate in the World Economic Forum in Davos.
A number of world business and political leaders will also be present in the forum, where Al-Sisi is accompanied by ministers of finance, foreign affairs, industry and trade, as well as the governor of the Central Bank of Egypt.
The World Economic Forum kicks off in Davos, Switzerland annually and this year's event marks its 45th.
The forum takes place from 21-24 January, where Al-Sisi will deliver a speech on 22 January during a special session around Egypt that is organised by the forum.
The World Economic Forum basically brings together presidents, government heads, business leaders, members from civil society and more from all over the world to work on mapping key changes that lead to reshaping world; where this year's event's theme will be "The New Global Context".
A discussion is expected to take place on the second day of the forum that will involve the presence of Al-Sisi and a number of heads of major international companies that are interested in learning about investment opportunities in Egypt, and the Egyptian government's vision for the Egyptian economy until 2020.
On 23 January, Al-Sisi will be heading a closed meeting, which will involve the presence of 52 international figures, including heads of states and governments along with ministers and public figures.
The meeting will discuss security risks and challenges in the Middle East and other regions that are posed by terrorist organisations. It will further discuss the undertaken and needed efforts for facing extremism and violence internationally through reviewing the possibility of cooperation between governments, the business community and the civil society to address the phenomenon of growing extremism and enable decision-makers to take into account the balance between civil liberties and security.