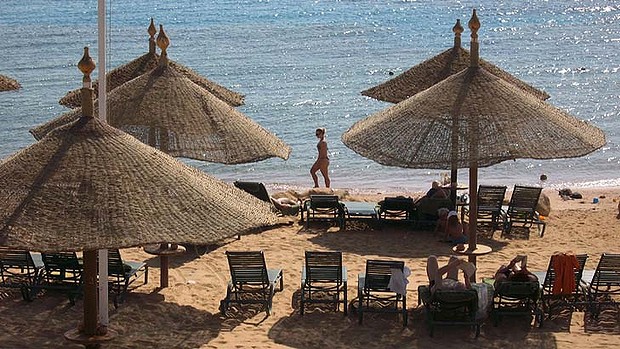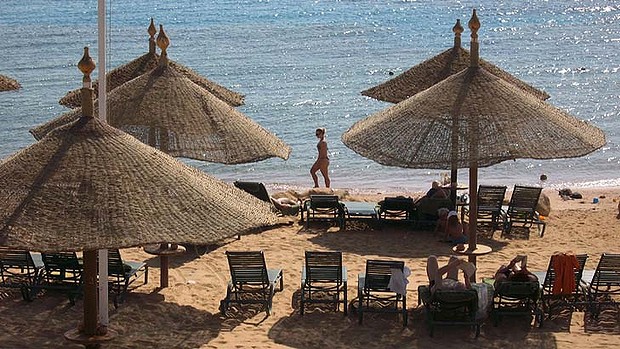 Hotel occupancies in the Red Sea area and South Sinai witnessed an increase this week to 60%, according to a Ministry of Tourism official. There are expectations for a rise to 70% by the end of the week due to Christmas season, the official added.
By the end of last week, occupancies in Sharm El-Sheikh and Hurghada were at 50%- 55%, with expectations of a further rise when European tourists visit, according to an anonymous ministry official.
The official said that "the decline in the exchange rate of the Russian rouble will have a significant impact on the tourist flow during the New Year holiday. Tourist flow will not exceed 30% since many companies already booked before the decline in the currency."
Russian tourism to Egypt accounts for roughly 25% of the total tourist flow annually, according to Ministry of Tourism statistics.
Chairman of the Tourism Investors Association (TIA) Tarek Shalaby said that "by the end of last week, occupancies in Marsa Alam were at 18%, while this week they are at 50%".
Shalaby confirmed that most of the tourists come from Western Europe, specifically Italy and Germany, while expecting a further increase in the occupancies for the next few days.
Occupancies in the Red Sea area are better than other areas like Luxor, Aswan, Cairo, and Alexandria, according to the official.
He added that occupancies in Luxor and Aswan do not exceed 15%, while in Cairo they are at 25%. Shalaby added that most of these rates are for five-star hotels, while the lower category hotels have a zero occupancy rate.
Although Nuweiba and Taba are close to Sharm El-Sheikh, occupancies in these places are between 0 and 20%, and most hotels have closed operations, according the area's TIA Chairman, Samy Soliman.
Hotel Chamber stated that the capacity in the Red Sea and South Sinai forms two-thirds of the hotel capacity in Egypt, which is at 225,000 hotel rooms.
Chairman of the Egyptian Union for Tourism Chambers, Elhamy El-Zayat, confirmed that the sector is going through a huge crisis. Although the government is demanding the payment of insurance, electricity and water bills, El-Zayat is wondering how owners would pay without income.
According to the chairman of the union, the obstacles in the tourism sector will not be clear before September or October 2015.