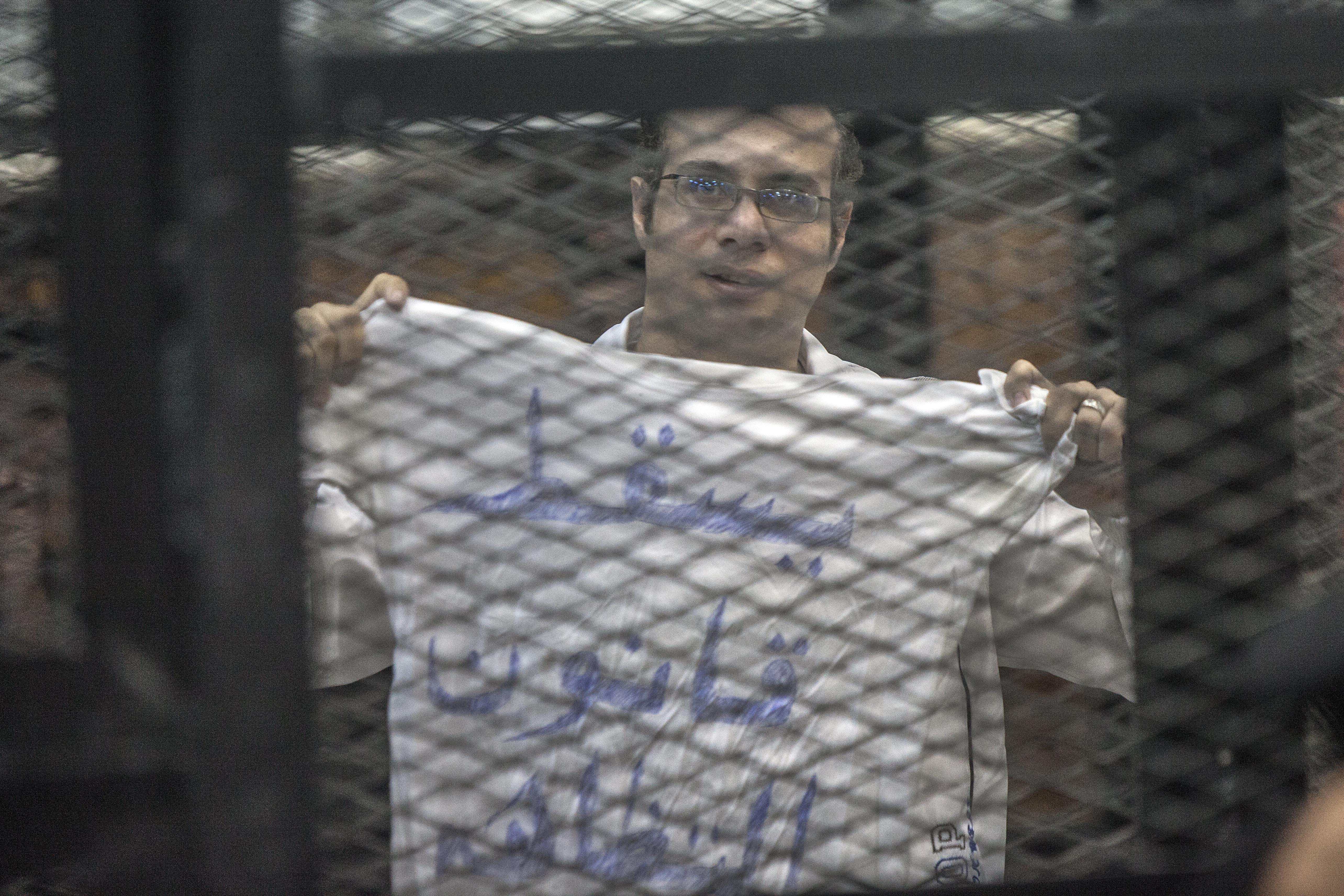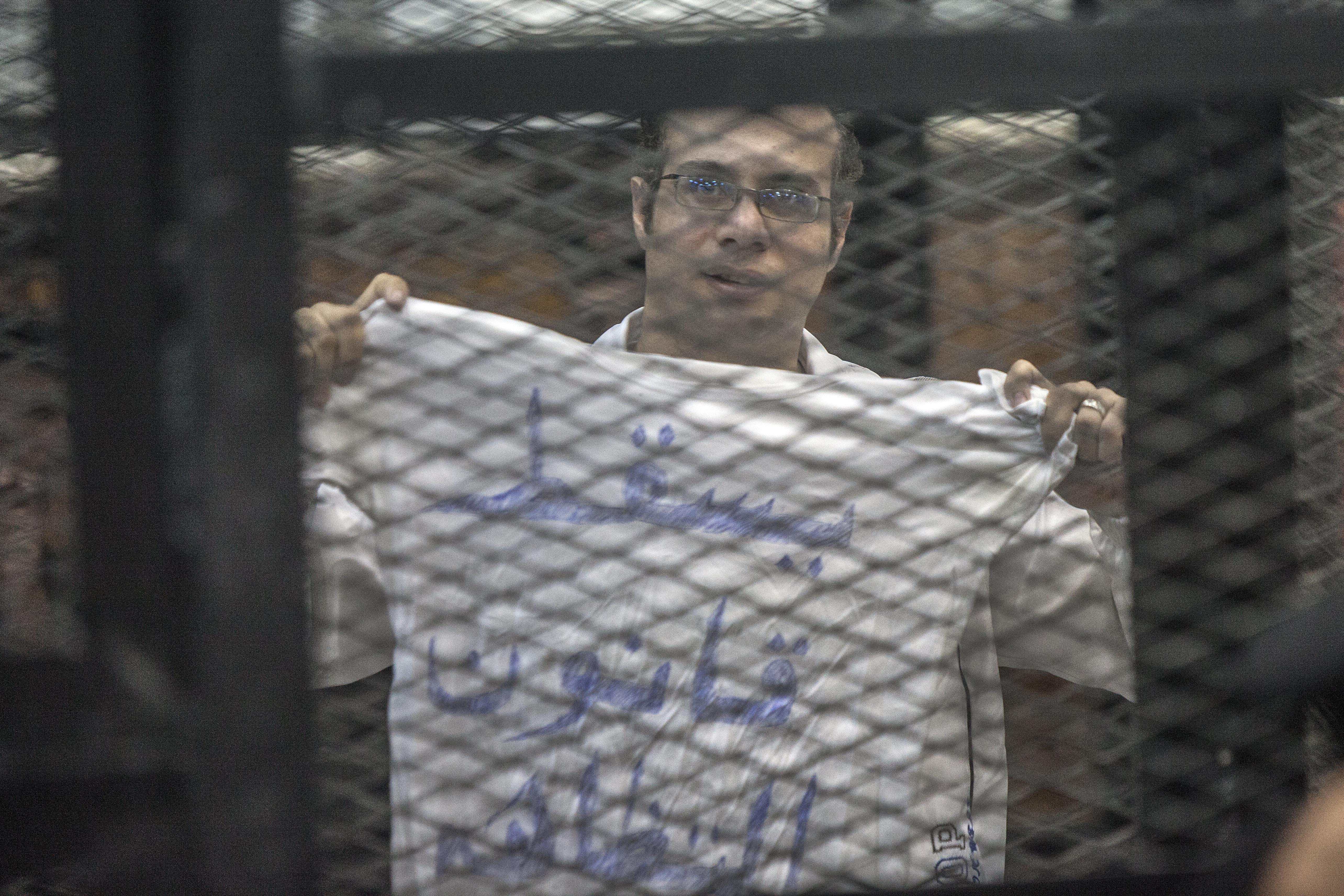 United States President Barack Obama called on Tuesday for the release of Egyptian activist Ahmed Maher, who is currently serving a three-year sentence for violating the controversial Protest Law.
Obama included Maher in a list of "those who have given their lives" for being among those who "dare raise their voices". The US president added: "They deserve to be free.  They ought to be released".
Maher, a founding member of the 6 April Youth Movement and its former General Coordinator, was referred to trial along with fellow activists Mohamed Adel and Ahmed Douma on 5 December 2013. They were sentenced on 22 December and had their three year sentences and EGP 50,000 fines upheld following an appeal.
The trio were found guilty of "rioting, thuggery, using violence against Abdeen Courthouse security personnel, and protesting without approval." The incident occurred on 30 November 2013 as protesters gathered to oppose the Protest Law. Clashes between police and the protesters broke out when Maher was assaulted near the main gate of the court.
Maher joined other 6 April Youth Movement members in a hunger strike earlier in September in solidarity with those detained under the Protest Law.
The US President was speaking at the Clinton Global Initiative event in New York.