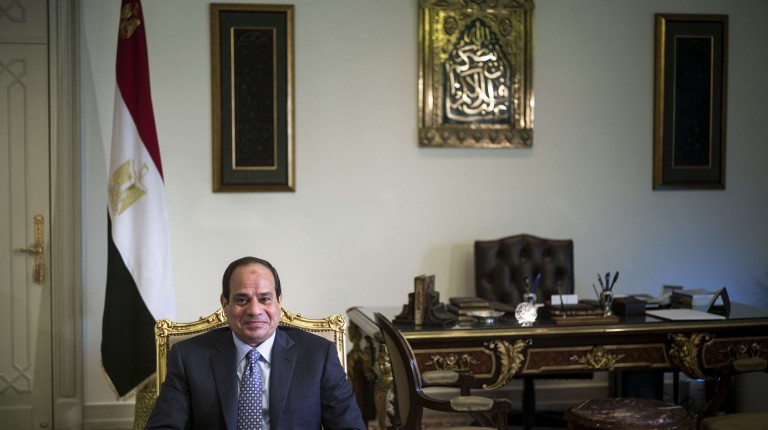 In a Tuesday phone call to Iraqi Prime Minister Nouri Al-Maliki, Egyptian President Abdel Fattah Al-Sisi offered Egypt's full support to Iraq in their worsening political and military crisis.
According to Presidential Spokesman Ihab Badawi, Al-Sisi called for a strong, inclusive state in Iraq that rejects the sectarianism of years past.
Al-Sisi also expressed concern over recent developments, which include a wave of "extremism and terrorism". There have been alleged mass-killings by Sunni fighters allied with the Islamic State, which in recent weeks has managed to claim control over large swathes of the country.
At least 5,254 people have been killed in Iraq between 1 January and 8 July of this year. On Wednesday, officials announced that 53 bound and executed bodies were found south of Baghdad.
In June, Foreign Minister Sameh Shoukry announced Egypt's willingness to do its utmost to communicate with parties in Iraq to contain the crisis and preserve the country's unity.
In a press conference on 29 June, Shoukry was cited by state-run MENA as saying that Egypt is always ready to play a political role in events in Iraq.
That same day, the Islamic State of Iraq and Al-Sham (ISIS) changed its name to the Islamic State (IS) and declared all territory under its control a new Islamic caliphate.
IS was able to overrun Mosul, one of Iraq's largest cities, without formidable resistance. They continue to approach Baghdad as Shi'a clerics aligned with the Maliki regime raise forces to repel the Sunni IS advance.