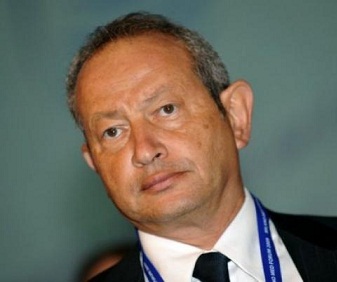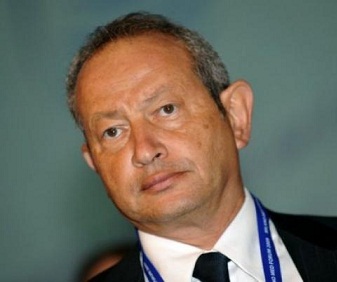 The total number of shares respondent to the purchase offer under the Sawiris-Beltone alliance amounted to only 54.4m of the total 114m shares that comprise 20% of EFG-Hermes. The shares offered for purchase represented less than 9% of the total shares of Hermes, according to a source from Hermes that preferred to remain anonymous.
"Over 90% of Hermes shareholders refused the purchase offer," said the source, who added that "the success rate of the purchase offer was only 47% and shareholders only offered 54.5m shares of the total 114 that represent 20% of Hermes shares."
The Sawiris-Beltone offer to purchase 20% of Hermes ended amid a weak response from traders through Thursday, as the amount of shares responsive to the offer on Thursday's session reached 18.5m at a value of EGP 16 per share. This did not represent more than 3.23% of Hermes' total capital.
The alliance was offered by businessman Naguib Sawiris through a Dutch company owned by his family and Beltone Financial for a purchase offer of 20% of EFG-Hermes shares last month.
Hermes' shares closed Thursday at EGP 15.25 per share, representing a 0.46% decline.
"We did not receive a request from the Sawiris-Beltone alliance to amend the purchase offer and sufficed with the purchase of the shares offered only," said Sherif Samy, chairman of the Financial Supervisory Authority.
The Sawiris-Beltone alliance was conditional on the purchase of 20% of Hermes, or 114m shares as offered by shareholders. A request to amend the purchase offer is required if they wish to purchase only 9%, the total of what was offered by shareholders.
Hermes, the largest investment bank in the Middle East, holds several subsidiaries as well as a share of Credit Libanais. It operates Egypt, Saudi Arabia, the United Arab Emirates, Kuwait, Jordan, Lebanon, Oman, and Qatar.
Samy continued: "The alliance has time to submit a request to purchase the 54.4m responsive shares only before the start of Monday's trading session." He continued: "I cannot hold the shareholders back without selling their shares."
Sources close to the alliance expected that they would apply to purchase the shares in a move that would bring the alliance forward.
The failure of the deal dashed Beltone's hopes to execute its plan to integrate with Hermes, especially as Hermes officials refused the idea of a merger with shareholders.