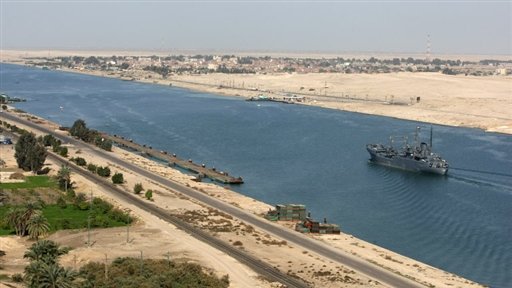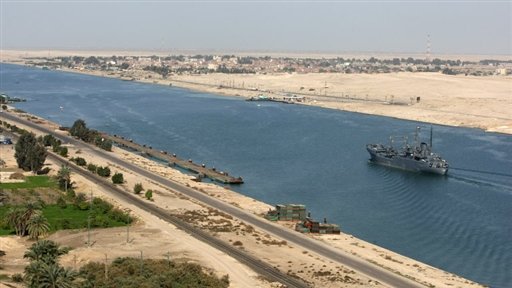 By Abdel Razek El-Shuwekhi, Muhammed Adel and Sara Aggour
By the beginning of 2015, the infrastructure work in the Suez Canal Axis Development national project will be issued to international companies on a usufruct basis for 25 years, chairman and managing director of the Suez Canal Authority (SCA) Mohab Mamesh told the Daily News Egypt on the sidelines of the IPO summit.
Mamesh said that the revenues during April increased by 14% in reference to the Egyptian pound and by 8.5% in reference to the US dollar. Mamesh added that raising the transit fees will lead to a 7% to 10% monthly increase in the canal's revenues.
The revenues of the Suez Canal registered $1.214bn during the first quarter of 2014 compared to $1.187bn during the same period last year, constituting an approximately 2.2% increase.
During his speech, the Suez Canal official added that around EGP 2bn of the Suez Canal revenues will be allocated to conduct studies on the development of the national project, which will include the construction of two tunnels in Port Said and Ismailia.
Mamesh stated that the designs are currently being drawn by a Spanish and a Chinese firm.
"The legislations and regulation of the Suez Canal national project are currently being studied [by the government]," he added.
Mamesh stated that the envelopes comprising the technical qualifications of the companies who participated in the bid will be opened Wednesday, which is when the authority is to decide which international company will conduct the studies for the project.
"Some banks have requested to participate in financing the national project; however, the government is still studying the most beneficial mechanisms of their participation," Mamesh said, referring to whether the banks' contribution will come in the form of loans, partnerships or another mechanism.