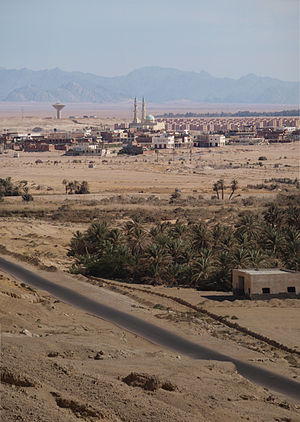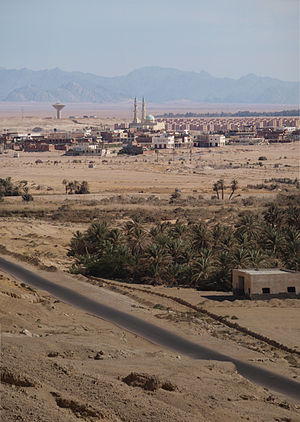 By Abdel Razek Al Showekhy
The Tourism Development Authority (TDA), the Ministry of Tourism's economic arm, is preparing to offer 10m sq metres to investment companies in South Sinai during the next fiscal year.
"We will focus allocation of land that falls under TDA's jurisdiction on both sides of the Gulf of Suez in Ras Sedr and El-Tor areas as well as the Gulf of Aqaba in the Nabq area," said TDA Chairman Serag El Din Saad.
Saad attributed TDA's creation of new investment opportunities in South Sinai to the state's desire to increase new tourism investments in the region, especially after the cessation of offerings for more than six years.
The Ministry of Tourism aims to create EGP 5bn to EGP 6bn in investment opportunities during the next fiscal year.
The area ready for allocation in the Nabq area, near the Sharm El-Sheikh resort in northeast Egypt, is about 1.8 million sq metres. An area of 760,000 sq metres is set aside for global malls and banks with 32,000 metres for cafeterias, 34,000 metres for cinemas, and 89,000 metres for the Aquatic Life Museum.
It also includes an area of 130,000 square metres that TDA intends to allocate for a hotel and tourism training centre, and a 108,000 square metre area for international exhibitions and festivals.
Saad said TDA will work to preserve the genuine character of Bedouin culture in the proposed projects through a ​​99,000 sq metre Bedouin tourist centre.
TDA aims to increase the prominence of medical and therapeutic tourism to Egypt by allocating ​​585,000 sq metres for a global health resort, ​​82,000 sq metres for tourism conferences, 139,000 sq metres for international exhibitions and festivals, and 480,000 sq metres for an Olympic village.
He said the rest of the sites located in the Ras Sedr and El-Tor areas are expected to measure between 8m and 10m sq metres.
In access TDA facilities, investors must pay 27% of the land's value at the time of allocation, and the rest in installments over seven years at a 5 % interest rate. The investor is allowed a three-year grace period.
Companies applying for land in the Sinai Peninsula, in northeastern Egypt, are required to have no less than 55% Egyptian ownership.
TDA opened up 19m sq metres beginning last December in areas of the Red Sea and South Sinai. However, Saad said, in the Sinai, the area up for sale does not exceed 400,000 sq metres "linked to the establishment of a marina on the east coast of the Gulf of Suez linking it with Ain Sokhna, and consequently raising the added value of Ras Sudr."
Tourism investments built on TDA property reached EGP 68.3 bn, of which 3.5% are foreign investments.
Last week, four companies won five sites in the Ain Sokhna area, east of Cairo, at prices ranging from $150 to $160 per metre for projects adjacent to the sea front, while the price of a metre in the rear areas was $75 per metre.
"This is the first time the price per square metre has reached $160 and $75 in the rear areas," Saad said. "These prices will encourage TDA to open up sites that are attractive to investors, especially in southern Sinai. We hope these prices continue to raise state revenues."
South Sinai is home to 62,000 hotel rooms, out of 225,000 total operating hotel rooms in Egypt, making it second only to the Red Sea, in the east, in terms of the highest number of hotel rooms.
In contrast, Elhamy Zayat, the president of the Egyptian Tourism Federation, showed concern about building greater hotel capacity in Egypt given the low traffic over the past three years.
"The current supply should be maintained in light of the low demand to visit Egypt during the past three years," he said.
Egypt has suffered from a decline in tourism over the last three-years because of political turmoil following the ousting of president Hosni Mubarak on 11 February 2011 continuing until the military overthrow of president Mohamed Morsi on 3 July.
Tourism revenue during the last year declined to $5.9bn, down 41% from 2012 levels, which came in at $10bn.
The first quarter of 2014 achieved revenues of about $1.3bn, down 43% compared to the same period last year. Zayat observed that "these numbers will have a negative impact on attractiveness for investment during the current period."
There are 208,000 rooms under construction, compared with 225,000 currently in operation, Zayat said. Foreign tourism to Egypt fell more than 40% in terms of numbers and 65% in terms of spending and tourism income.
"The Ministry of Tourism should make allocations based on the offerings that Egypt currently lacks as a tourist destination competing with other countries in the region," he said.
According to the Sub-Accounts Unit of the Ministry of Tourism, spending for foreign tourists fell from $85 per night at the end of 2010 to less than $63.
"The new allocations will take into account the diversity of tourist services including hospitality, amusement, therapeutic and medical treatment, and training centres, strengthening Egypt's competitiveness with other countries in the Mediterranean," Serag el Din said.