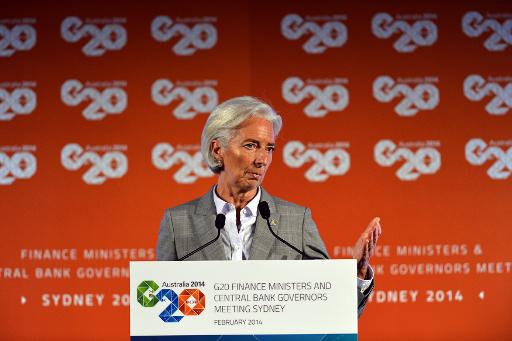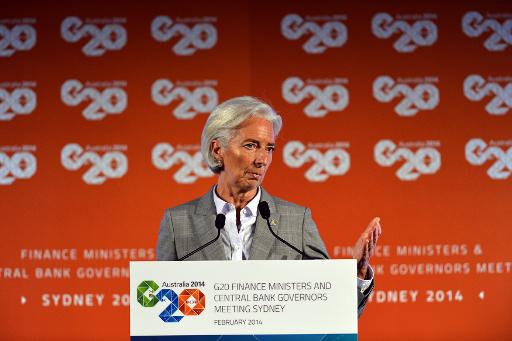 AFP – International Monetary Fund chief Christine Lagarde urged calm over Ukraine's economic situation on Friday as talks on cobbling together international aid for the country stepped up pace.
With the new government in Kiev seeking "at least" $15bn for this year, Lagarde said it was "highly premature" to toss around large figures before a proper assessment of the country's needs.
"We do not see anything that is critical, that is worthy of panic at the moment," Lagarde said after talks on Ukraine with German Foreign Minister Frank-Walter Steinmeier in Washington.
"We need to rely on facts," she said, adding that an IMF team would arrive in Ukraine early next week to begin an assessment.
That team, she added, would be discussing current policies "as well as expected policies" that would be crucial in a support program for the country.
She spoke as discussions to muster a financial rescue for the country in the wake of the overthrow of Russian-backed president Viktor Yanukovych gained speed.
The revolt led to Moscow canceling a much-needed $15bn loan to the country after only $3bn had been disbursed, leaving Kiev with little cash in its coffers and dwindling foreign exchange reserves.
But US Secretary of State John Kerry said that Russia had assured him that it was willing to rejoin the effort.
Kerry said Russian Foreign Minister Sergei Lavrov indicated during a Friday phone call that Russia would be "involved in helping to deal with the economic transition that needs to take place at this point."
Steinmeier said in Washington that any support should have a wide base of contributors.
"The stabilization of Ukraine can only be succesful if we get as many partners as possible on the table," he said.
While earlier this week Ukraine officials put the country's needs at $35bn, on Thursday finance minister Olexandr Shlapak said the immediate request was for less than half that.
"We will be asking for at least $15bn. But things will become more clear when the time comes," he said, according to the Interfax-Ukraine news agency.
Earlier Friday, the new Ukrainian prime minister Arseniy Yatsenyuk began preparing the ground for an aid package.
He announced capital controls to slow the flight of money and the currency's depreciation, and pledging to undertake tough reforms.
"The Ukrainian government will do everything to stabilize the situation… Now the main thing is to keep calm," he said at the central bank, according to Interfax-Ukraine.
He said he was prepared to attack subsidies and social programs and increase tariffs, all remedies which the IMF has urged in recent years.
"The government will take extremely unpopular measures," he said.
The capital controls announced by the central bank – a daily cap on foreign currency withdrawals from bank accounts – had immediate effect, strengthening the currency, the hryvnia, to 9.18 per dollar after it hit a record low of 11.31 per dollar on Thursday.
Analysts said that Kiev needs some funds quickly because the government's cash levels are near bottom and its foreign exchange reserves levels low.
Yatsenyuk said reserves were down to $15bn, and the cash in government acounts was a paltry 4.3 million hyrvnias, less than $500,000.
"They need to get some money just to allow the budget to operate," economist Lubomir Mitov of the global banking association, the International Institute of Finance, told AFP.
"Soon is a matter of days."
Mitov described a dire situation in the Ukraine economy in which banks, already extremely weak, have seen runs on deposits, the government has missed pension and salary payments, and factories in some areas have halted production due to a lack of orders.
The central bank has effectively been printing money to finance the government, exacerbating the sharp fall in the hryvnia.
But getting quick bilateral support will be a challenge, he said. "The Europeans and the US are very reluctant to bankroll any Ukraine government, given their past record."
Oleksandr Zholud of the International Centre for Policy Studies in Kiev called the economic situation "hard, but it's not impossible to overcome."
The government will have to implement harsh measures like cutting spending and hiking energy prices to stabilize its finances, he noted.
"Of course they will be unpopular. The population will have to understand that this is not the desire of the government to cut the spending, but it's the actual situation that demands it."
"This is the only option we have," he added.