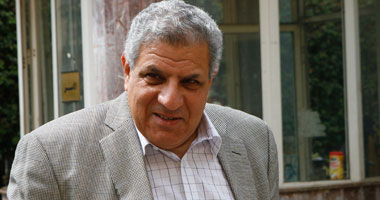 By Haitham el-Tabei – AFP
Egypt's new premier worked Wednesday to form a government tasked with organising a presidential election expected to bring the army chief to power at a time of insecurity and economic woes.
The new government faces a host of challenges, ahead of an election seen as a major step in a roadmap outlined by the interim authorities after the military ousted Islamist president Mohamed Morsi in July.
Army chief Field Marshal Abdel Fattah al-Sisi, who has since emerged as the country's most popular political figure, is widely expected to run in the election, scheduled this spring.
Sisi has not yet announced his candidacy but aides say he has already decided to stand.
The army chief will retain his post of defence minister in Mehleb's cabinet for around two weeks until an electoral law has been passed, a senior official told AFP.
Ibrahim Mehleb, who replaced Hazem El-Beblawi after his surprise resignation on Monday, is "pursuing his meetings with candidates to ministerial portfolios", state TV reported.
According to state news agency MENA, 14 members of the previous cabinet are to be kept on, including interior minister Mohamed Ibrahim, tourism minister Hisham Zaazou and information minister Doreya Sharaf el-Din.
Analysts said the formation of a new government was aimed at improving the political image of the interim authorities ahead of Sisi's official announcement.
"If Field Marshal Sisi decides to run, he would like to run with a government that has a good reputation and can help him by resolving some of the urgent problems faced by the people," said Mustapha Kamel al-Sayyid, a political sciences professor at Cairo University.
Posing a threat on two fronts, militants have stepped up their attacks on security forces, killing scores of policemen and soldiers.
Jihadist group Ansar Beit al-Maqdis has claimed most of the deadliest attacks since Morsi's ouster, saying they were to avenge a crackdown by security forces targeting Morsi supporters that has killed more than 1,400 people.
The group has also vowed to pursue ?an economic war against the (country?s) regime of traitors.?
Beblawi's government had become increasingly unpopular despite announcing two economic stimulus packages aimed at kickstarting the foundering economy with funds provided by friendly Arab states in the oil-rich Gulf.
– Economic challenges –
Mehleb was longtime head of Egypt's state-owned Arab Contractors Co, a leading Middle East construction conglomerate, before resigning in September 2012.
His supporters describe him as an active and powerful figure.
But critics associate him with the autocratic regime of president Hosni Mubarak, toppled in 2011 by a popular uprising, as he was named to the upper house of parliament in 2010.
On the stagnant economic front, Mehleb will be faced by "multiplying workers' strikes and the application of a minimum wage," Alia el-Mahdi, an economy professor at Cairo University, told AFP.
Three years of unrest since the uprising have crippled the Egyptian economy.
Workers in state-owned factories and public transport employees have been staging strikes over wage demands, while Egypt's inflation soared to 11,6% in January, according to the central bank.
Mahdi said Mehleb will also need "to revive production and attract foreign investments and tourism," a key source of revenue for Egypt.
The government's census agency said the number of tourist arrivals plunged in December 2013 by almost 31%, compared with the same month of 2012.