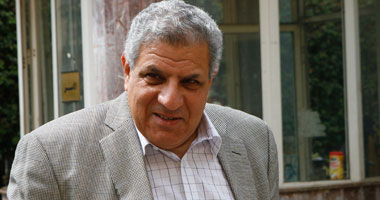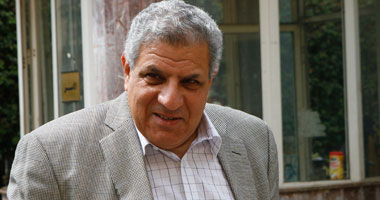 In an attempt to prevent the spread of slum areas and facilitate construction procedures, Minister of Housing, Utilities and Urban Development Ibrahim Mahlab issued Ministerial Decree 67/2014 to amend "executive regulations" to Construction Law regarding land divisions, a statement from the ministry said.
"Land division rules determined by the old law were cut into two rules instead of three "in order to ease the process for applicants," Nafisa Mahmoud, head of the ministry's housing and utility sector, mentioned in the statement.
Reda Haggag, urban planning professor at Cairo University, explained that 'land division' refers to the allocation of space given to roads, streets, hospitals, schools and infrastructure within the lands purchased to found a new city.
The amendment stipulates that 25% of the land area must be set aside for roads and gardens, down from the previous share of 33%.
Haggag opposed this article, as he said it will lead to narrow roads in the to-be-established cities, "which is already a problem we suffer from in Cairo and Giza roads," he said.
These amendments must be ratified by the next parliament or the next president in order to be effective, Haggag noted.
Earlier in November, Mahlab said that amending the 2008 Housing and Construction Law is meant to regulate and supervise construction projects, encourage citizens to attain licenses for their buildings, and ease burdens for real estate developers.
The committee tasked with revising the old law would also modify the article on insurance policy, and extend the validity of construction licences from one year to four, Nafisa Mahmoud said in November.
A booklet that contains details on all necessary requirements for obtaining a construction license will be issued to reduce time and effort for licence seekers, Mahmoud said.
Mahlab said at the time that the committee should prepare a draft law in no more than four months "to see it addressed by the next parliament".
On Monday, Mahlab announced that his ministry's first focus project would be on "social housing".
The financing of the real estate sector is another ministry priority and is currently being reviewed in cooperation with the Central Bank of Egypt, Mahlab noted.
The real estate and construction sectors have seen signs of revival in January as investment groups from the Gulf region have signed several cooperation agreements with their Egyptian counterparts aimed at investing in the domestic real estate market.
In early January, the New Urban Communities Authority (NUCA) signed an agreement with the Egyptian Financial Supervisory Authority (EFSA) that ensures the rights of mortgage finance companies.
EFSA head Sherif Sami noted in January that the Real Estate Finance Law, issued in 2001, is currently being amended to expand the list of activities that can be financed and tranches that can benefit from the fund.
Meanwhile, Minister of Industry and Foreign Trade Mounir Fakhry Abdel Nour announced in December that obstacles facing construction companies and consulting firms working in the sector related to the ratification of their documents had been resolved.