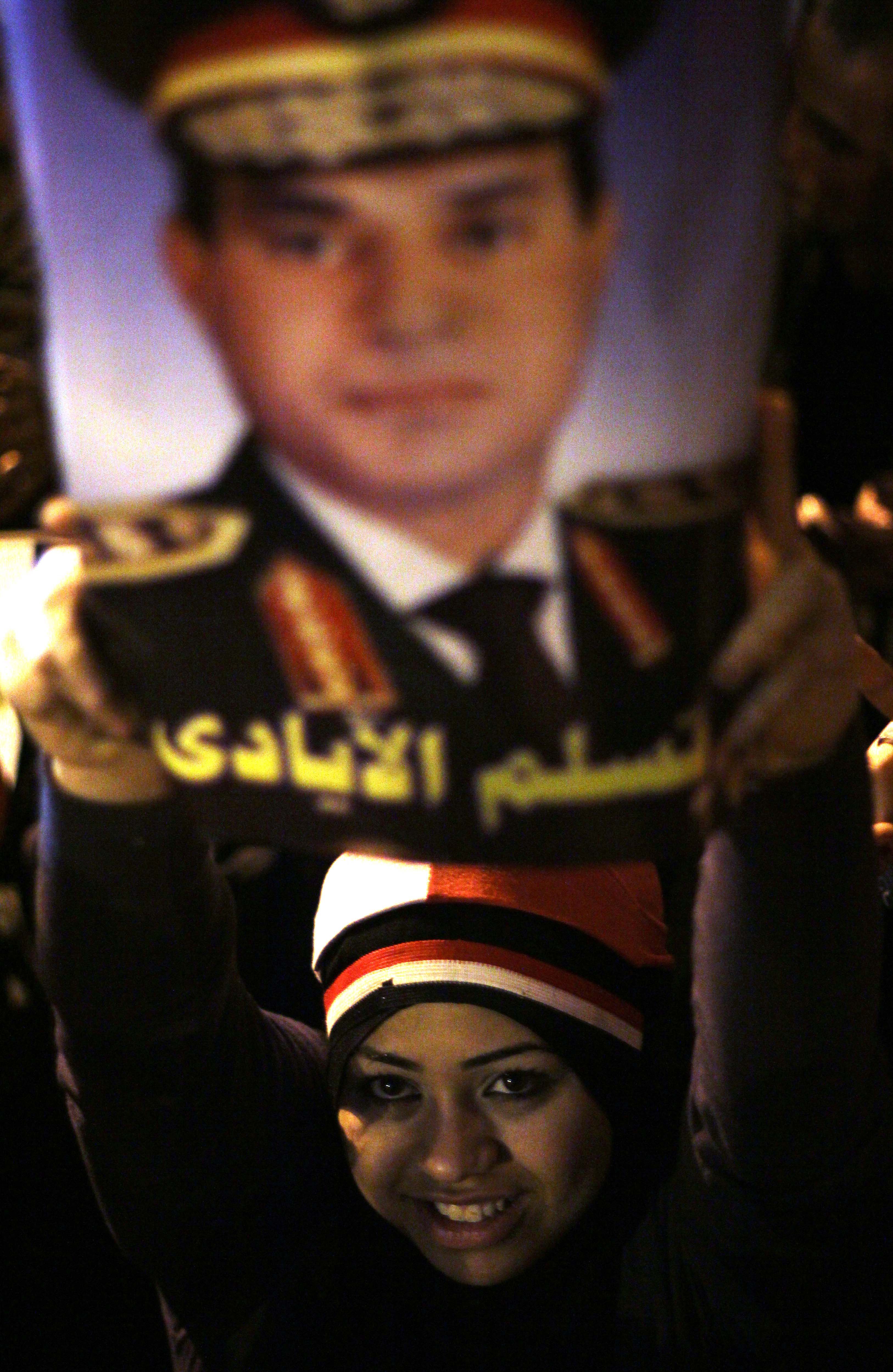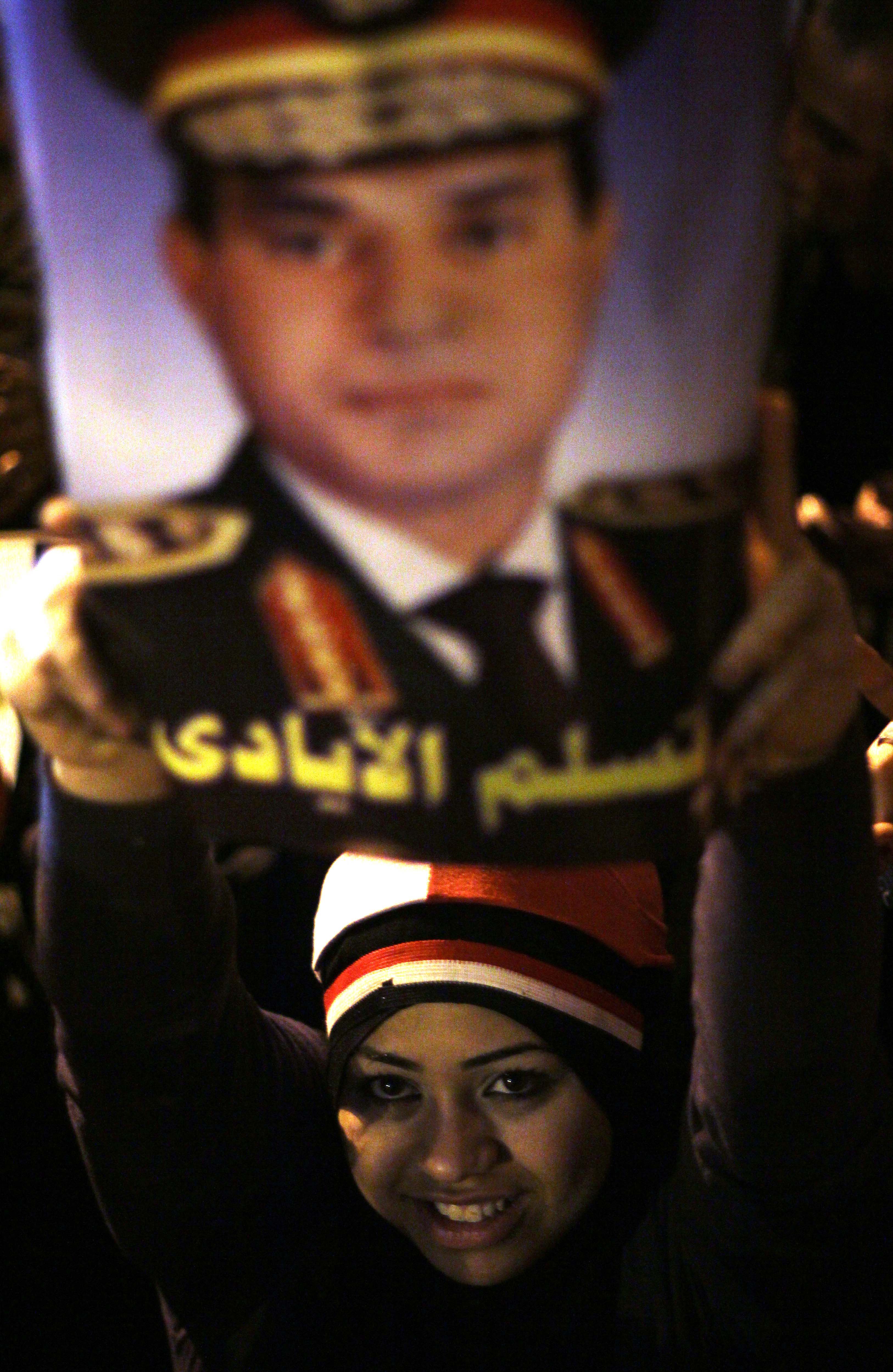 The Supreme Council of the Armed Forces (SCAF) "mandated" its top general to run for president, according to state-owned MENA.
The report came shortly following Deputy Prime Minister and Minister of Defence Abdel Fattah Al-Sisi's meeting with the military council in which the possibility of Al-Sisi's nomination was discussed.
Al-Sisi arrived at the presidential palace late Monday afternoon to meet with interim President Adly Mansour.
The armed forces released a statement on Monday afternoon denying reports that the general had officially announced his intentions to run for president, saying that any changes regarding any senior leaders would be announced through "official sources".
Mansour earlier on Monday issued a decree, promoting Al-Sisi to the rank of field marshall. Al-Sisi becomes the ninth officer in Egypt's history to hold the rank, and the first since his predecessor former Commander-in-Chief and Minister of Defence Mohamed Hussein Tantawi, who was retired by ousted president Mohamed Morsi.
As per requirements in the constitution, Al-Sisi would have to resign from his military post and run as a civilian in a bid for the presidency.
Public calls for Al-Sisi to run for president have increased, and tens of thousands of demonstrators marked the three-year anniversary of the 25 January Revolution earlier this week in Tahrir Square, holding banners of the general that led the ouster of former president Mohamed Morsi. Political figures and parties have also supported calls for the minister to run in upcoming elections.
The armed forces has, on multiple occasions, denied reports that Al-Sisi would run for president. On 4 January it released a statement saying that the military was focused on completing the transitional roadmap.