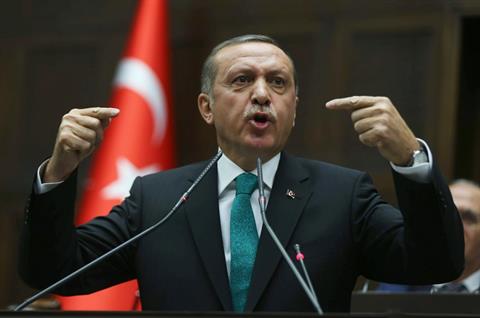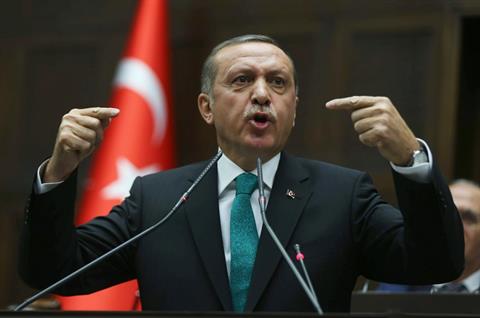 AFP –  Turkey's government was pursuing efforts Wednesday to defuse a row over plans to exert more control over the judiciary, a move that has stoked concerns about the independence of the country's institutions in the wake of a damaging corruption scandal.
Prime Minister Recep Tayyip Erdogan, facing the worst crisis of his 11-year rule, said Tuesday he was ready to freeze the legislation in the face of stiff opposition — but only with conditions.
President Abdullah Gul, who personally intervened to try to break the deadlock, voiced hope of an agreement but said any judicial reforms should be in line with EU standards.
"A compromise between the ruling party and opposition would help…demonstrate to those both inside and outside the country that the issues are addressed within a democratic system," he told reporters.
His comments came as Justice Minister Bekir Bozdag was holding talks with the Supreme Board of Judges and Prosecutors (HSYK), Turkey's top independent judicial body which has found itself in the government's cross hairs.
Erdogan's Islamic-rooted Justice and Development Party (AKP) moved to rein in the HSYK in what critics see as an attempt to head off the corruption probe implicating several of key allies.
The government has already sacked hundreds of police and prosecutors involved in the investigation, which it charges is a "coup plot" by supporters of an influential exiled Turkish cleric who hold key posts in the judiciary and police.
The crisis has dealt a body blow to Erdogan shortly before key local elections in March and spooked investors worried about the future of the economy.
The AKP bill, which would give the justice ministry more control over the appointment of judges and prosecutors, has been attacked as unconstitutional by both the HSYK and the opposition.
The move also prompted the United States and European Union to voice fears about the rule of law in Turkey and call for the corruption allegations to be investigated in a transparent and impartial manner.
"As a member state and a country which supports Turkey's EU accession, we are watching developments with concern," a diplomat from one EU nation told AFP.
Erdogan said he could freeze the legislation if the opposition instead agreed to consider judicial reforms as part of changes to the constitution, although his exact proposals are unclear.
But the main opposition Republican People's Party (CHP) said it believes that Erdogan still appears bent on pushing through tighter controls on the judiciary.
Gul, who has emerged as the conciliatory voice in the increasingly tangled and complex political manouevrings, said any judicial reforms should be made as constitutional amendments.
"There's always a need to improve the existing legal and democratic system in Turkey," he conceded, but added that the principle of a separation of powers prevailed.
"If there's a problem, it will be negotiated and resolved."
Erdogan, who is seen by critics as increasingly authoritarian, has maintained a combative stance throughout the crisis.
His powerbase however has been sharply weakened by the probe, which first became public in December when dozens of people including business leaders, civil servants and the sons of cabinet ministers were detained.
On Tuesday, he described the corruption probe as a "black stain" on Turkey's democracy and rule of law and an "act of treachery".
And he vowed he would show no mercy in the power struggle pitting his government against those he says are acting as a "state within a state".
Erdogan has repeatedly accused the movement headed by exiled cleric Fethullah Gulen of instigating a foreign-backed plot to topple the government ahead of the elections.
Gulen's Hizmet (Service) organisation has denied any involvement in the probe – which has thrown the spotlight on alleged bribery in Turkey's booming construction industry as well as money laundering and gold smuggling linked to Iran.
Erdogan once held an almost unassailable grip on power with a bold vision for Turkey as a modern nation with a strong economy based on conservative Islamic values.
But the political turmoil has weakened his power base and exposed fissures within his AKP, which has won three elections since 2002.
Media reports say party officials have privately voiced fears about its performance in the March 30 local polls, the first major test for Erdogan since anti-government protests swept the country in June.
Turkey's financial markets have tumbled over the crisis but the lira and local stocks were holding steady Wednesday.