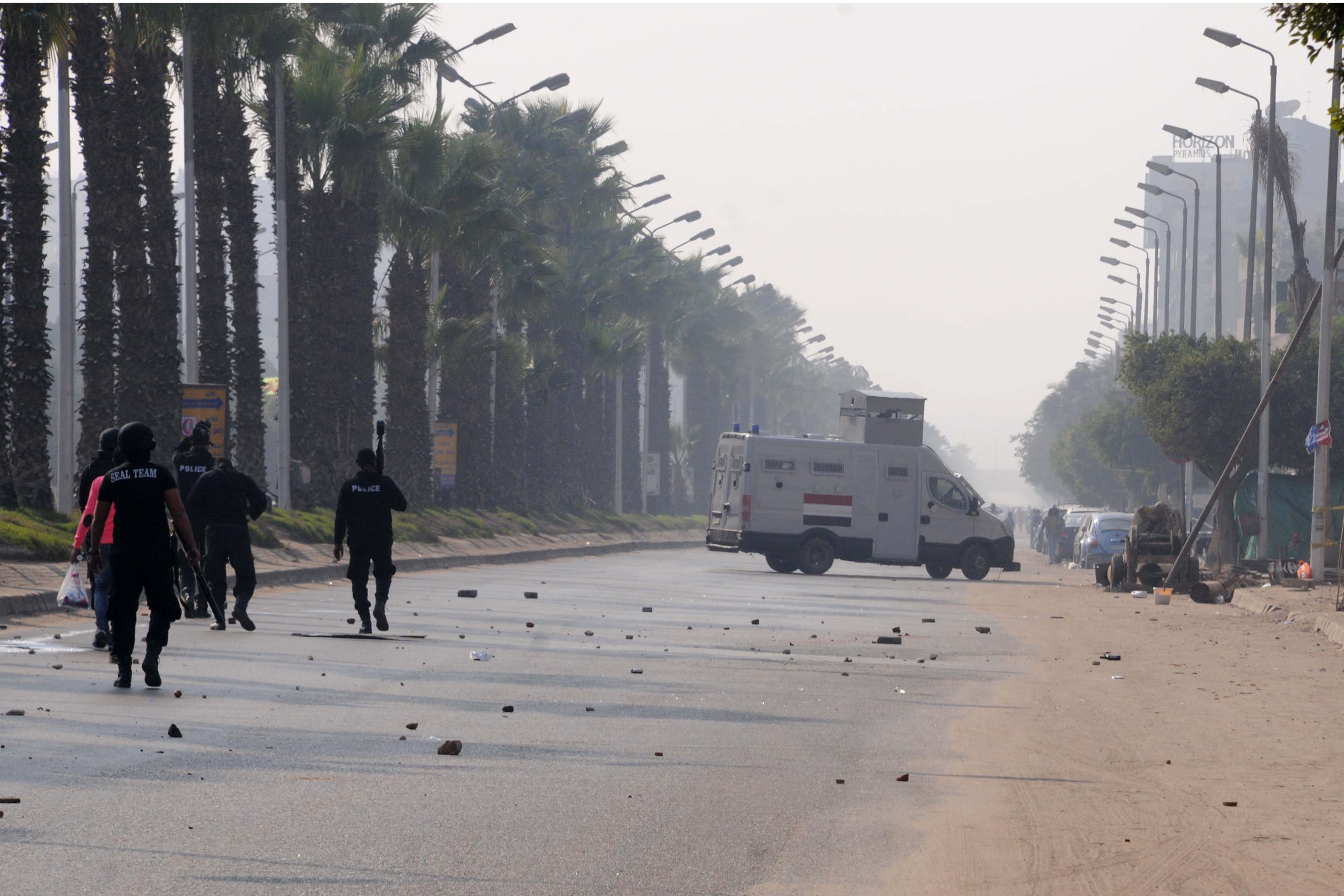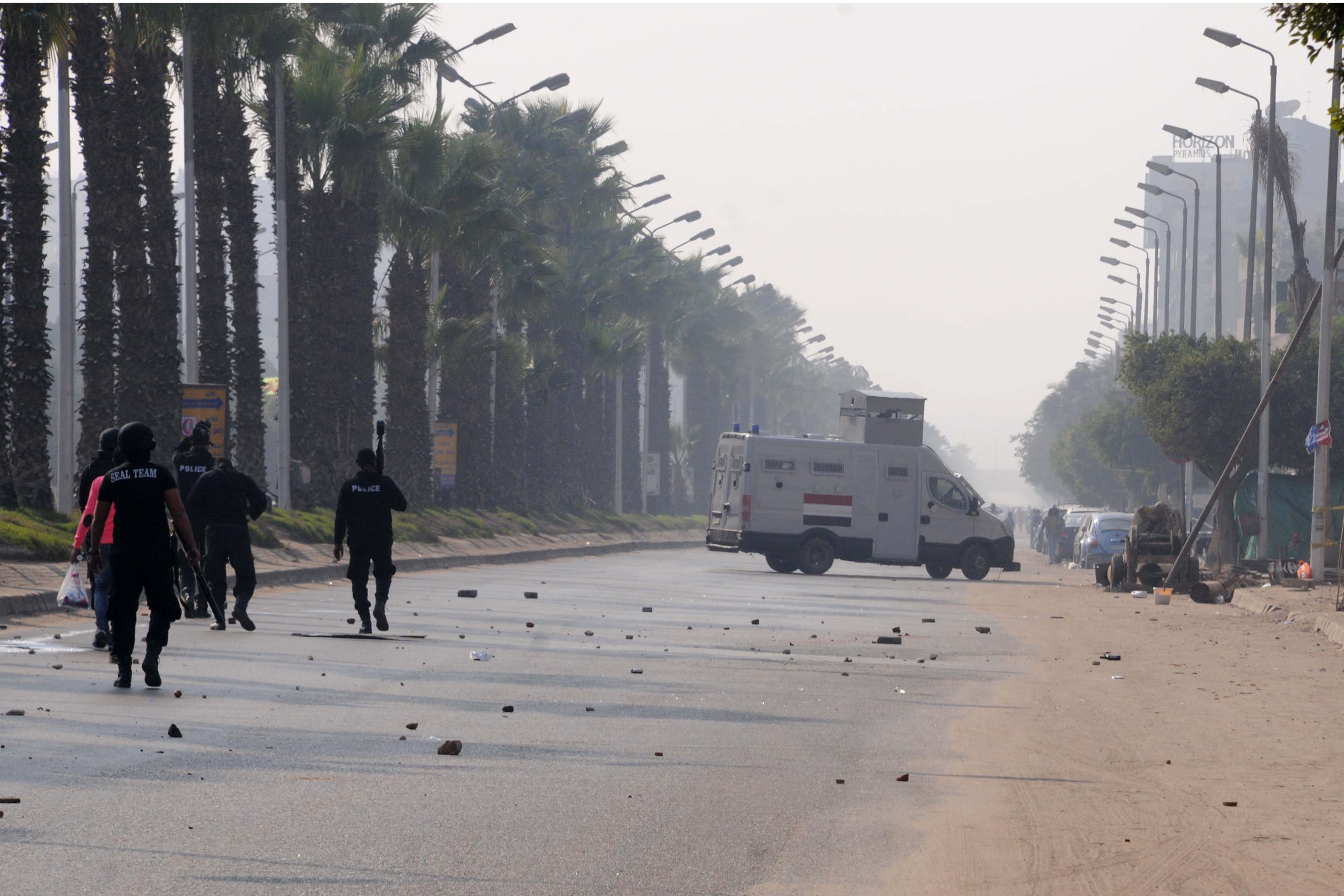 Friday protests and clashes resulted in 14 deaths and 62 injuries throughout Egypt, announced the Ministry of Health on Saturday.
Spokesman for the Ministry of Health Mohamed Fathallah said that five individuals were killed in Cairo, two in Ismailia and one in Alexandria. The remaining causalities occurred in different governorates.
Protests denouncing the ouster of former president Mohamed Morsi broke out in Cairo, Giza, Alexandria, Ismailia, Fayoum and Minya, amongst other places in Egypt after calls to demonstrate were made by the Muslim Brotherhood support group the Anti-Coup Alliance. The protests led to sporadic clashes which occurred between residents in collaboration with security forces against pro-Morsi demonstrators.
The heaviest clashes in Cairo and Giza occurred in the neighbourhoods of Maadi, Nasr City, Al Haram and Alf Maskan, continuing until nightfall before being dispersed.
Ministry of Interior spokesman Hany Abdel Latif said on Friday that 122 Muslim Brotherhood members have been arrested during their participation in the protests. The interior ministry announced in a statement on Saturday that, overall, 235 Muslim Brotherhood members were arrested after homemade explosives, firearms, birdshots, fireworks and slingshots were found in their possession.
The ministry also claimed that 17 police officers were injured and three vehicles vandalised, adding that "necessary legal procedures were taken to deal with the arrested".
Friday's protests were the deadliest since October when 53 people were killed as a result of clashes which broke out in greater Cairo and a number of other governorates during the 40th anniversary of the 6th of October war.
The Alliance said last Wednesday that Friday's protests "are in preparation for an imposing million-man protest next Wednesday, under the banner 'the people defend their president'".  Wednesday will witness the second court session for former President Mohamed Morsi and 14 other Muslim Brotherhood members, in which they will face charges of inciting violence outside the Presidential Palace on 5 December 2012, which resulted in five deaths and 693 injuries.
On Saturday the Alliance called on protesters to continue their week of protests in support of "the president" before adding that the "time of victory is close".