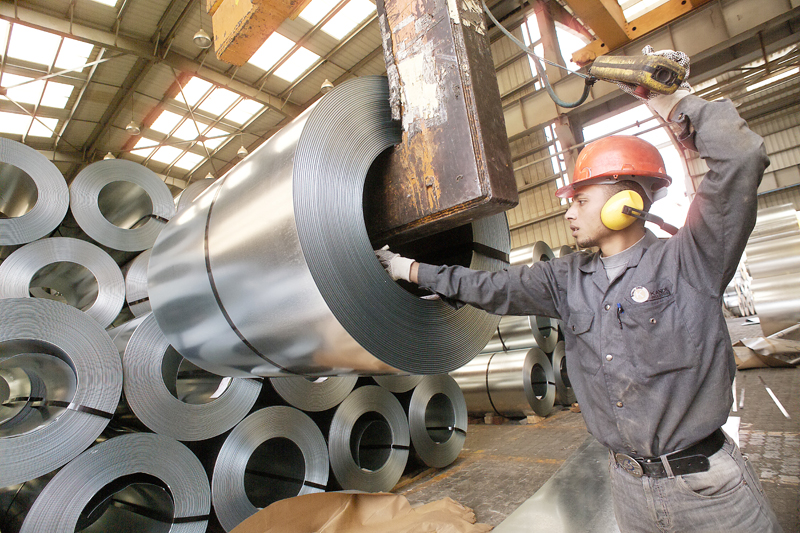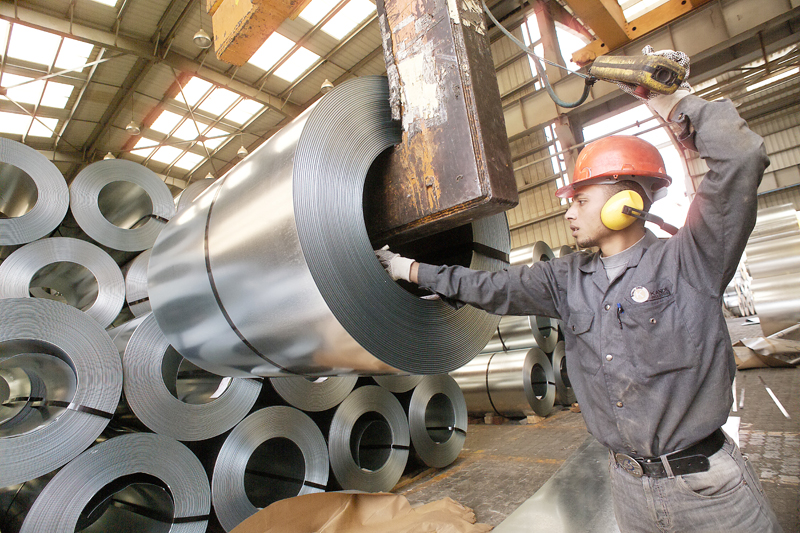 Workers from the Egyptian Iron and Steel Company (HADISOLB) accused the government Saturday of deception due to lack of commitment on implementing their demands.
Mustafa Nayed, one of the workers and strike leaders, said on Thursday that "workers were waiting for a publication by the government to end the crisis. They agreed to break up their sit-in immediately after being told that 13 months of profit share would be paid immediately, with the remaining three months to be paid in April".
However, the publication only included the 13 months' pay without any reference to the remaining amount due, sparking fresh strikes.
Approximately 5,000 workers at the company's Helwan factory began striking on 25 November. Mohamed Omar, the alleged leader of the strike, said on 4 December that their demands included payment of their profit share, improvement of working conditions, the removal of company board members and the return of dismissed workers.
13,000 workers are owed a total of EGP 192m for 16 months' worth of production bonuses.
Ahmed Etfo, board member of the Union of Engineering and Metallurgical Industry Workers, accused some political movements – including the Muslim Brotherhood – of reigniting the crisis in order to achieve their political demands.
Initially, the workers' strike ended on its 19th day last Saturday after the government pledged to pay a fraction of the owed profit share and meet the other demands.
According to workers present during the finalisation of Saturday's deal, the government pledged EGP 100m to be paid to the workers immediately and the rest would be paid before 1 June.
Last Sunday, however, several workers protested outside the cabinet, claiming that the brokered deal failed to meet their demands, prompting the return of conflicts.
Bassem Fawzi, a worker who took part in the strike, said: "Most of the workers' demands are unified, but a fraction of the workers are unhappy with the payment of the remaining amount of their owed profit shares in June."