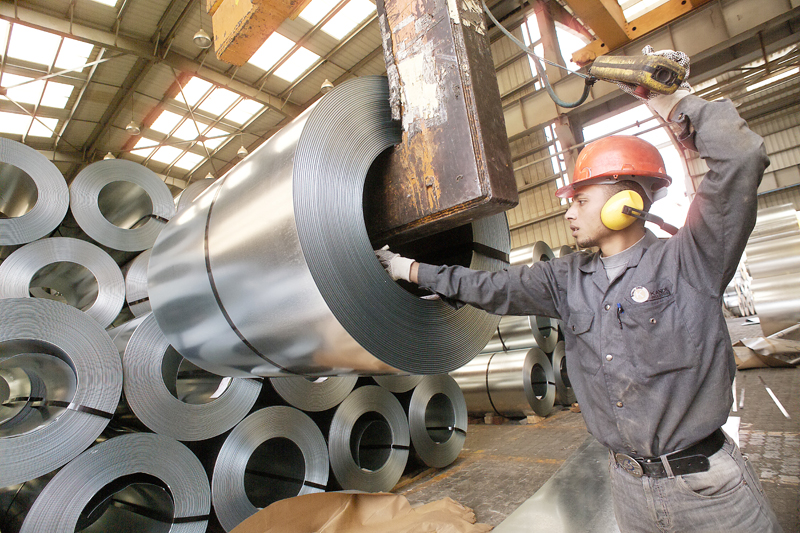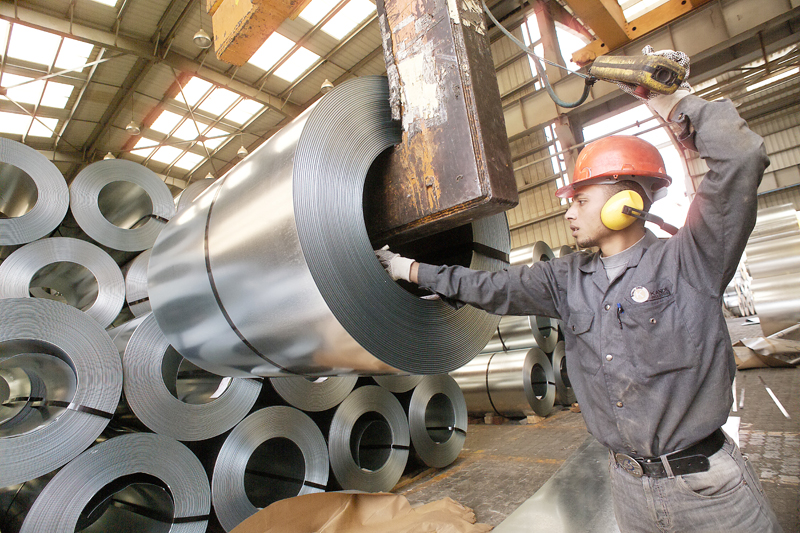 Egyptian Iron and Steel Company's (HADISOLB) worker's strike ended on its nineteenth day Saturday, after the government pledged to pay a fraction of the owed profit share and meet the demands of the workers.
A statement by the workers read: "Over the course of Thursday and Friday continued negotiations between the Minister of Social Solidarity Ahmed El-Boraie, Minister of Industry and Foreign Trade Mounir Fakhry Abdel Nour and worker's representatives ended in a signed agreement to meet worker's demands."
"Over the nineteen days of the heroic steadfastness of the steelworkers, we stood united against all attempts of intimidation and efforts to divide us eventually imposing all our legitimate demands," the statement added.
According to the statement, the agreement included sacking the company's chairman, reshaping the board of directors and ensuring the provision of coal required for the plants so that production may run at full capacity.
Approximately 5,000 workers at the company's Helwan factory started striking on 25 November. Mohamed Omar, the alleged leader of the strike, said on 4 December that their demands would include payment of their profit share, an improvement of working standards, the removal of the company's board members and the return of dismissed workers.
According to the demonstrators, 13,000 workers are owed a total of EGP 192m for 16 months' worth of production bonuses.
Chairman of the General Union for Engineering Industries and workers representative Khaled Al-Feki dismissed the amount, claiming that the workers are owed only EGP 180m.
Rumours surfaced that the government would now pay EGP 130m instead of EGP 100m to meet the workers' demands. Al-Feki denied this, however, saying that the government only pledged EGP 100m, adding that they had yet to receive the official publication formalising the deal
An apparent division was present within the workers' ranks after a controversy over the representatives materialized, as Omar claimed to be the leader of the strike, while the Ministry of Manpower and General Union announced Feki as the legitimate representative. Both representatives have been making conflicting claims regarding the workers' demands, with Feki alleging that removing the board of directors was "not part of the demands."
Over the past two weeks the strike caused a media stir and prompted several political groups to issue statements declaring support for the workers. The Egyptian Trade Union Federation, which combines 23 different unions, declared support for the workers on 3 December while the Egyptian Initiative for Personal Rights urged the government last Wednesday to quickly respond to the workers' demands.