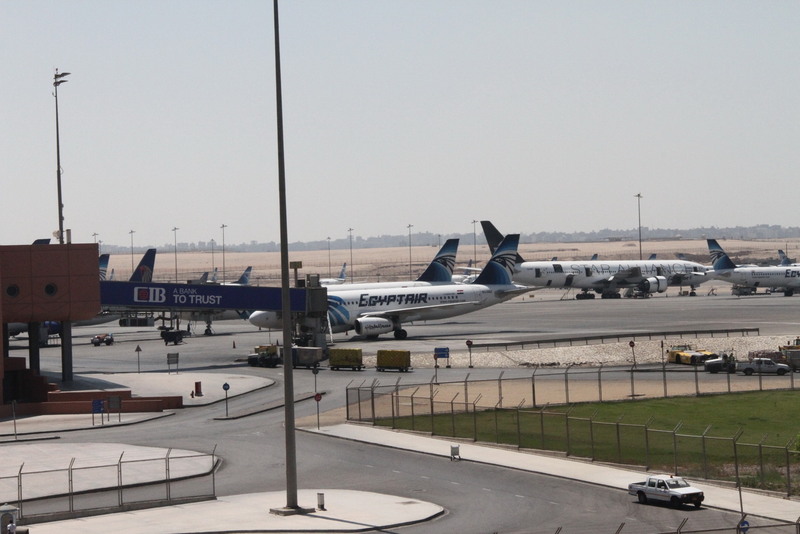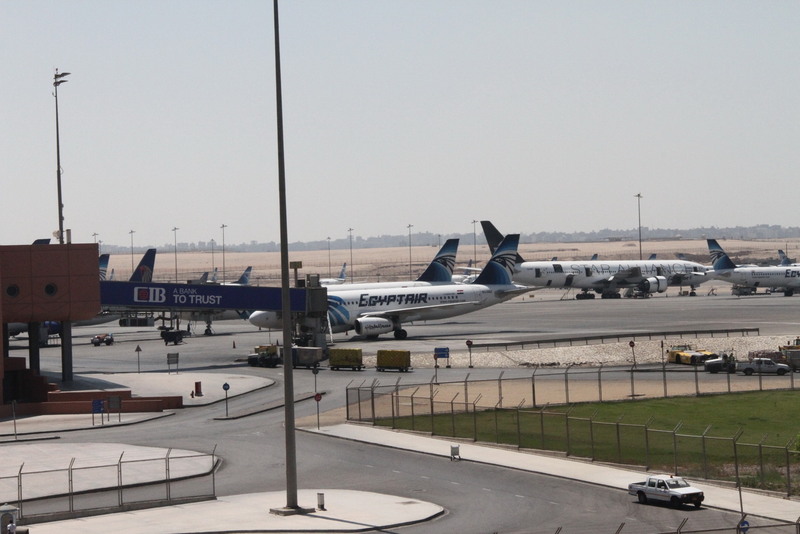 Airport security announced on Monday a state of security alert, with increased security measures soon to be implemented.
The increased security procedures include placing small devices that detect explosives from a long distance along the roads that lead to the airport. The devices will also be placed at checkpoints along these roads and parking lots in the airport.
They will also be using police dogs trained to detect explosive devices.
At least eight security personnel were killed on Monday as a result of two separate militant attacks. The more deadly of the attacks involved firing automatic weapons at army personnel on the Salheya road in the Sharqeya governorate which left five soldiers dead.
Another attack targeting a police station in South Sinai left three policemen dead and around 50 injured after a car bomb went off.
Prime Minister Hazem El-Beblawi condemned both attacks in a statement released by the cabinet on Monday.  El-Beblawi said that the blood of those who died will not go in vain and that those who committed these "heinous crimes" will be punished.
The French Foreign Ministry on Tuesday condemned the attacks, saying it "rejects all forms of terrorism."
Also on Monday, in Cairo's Maadi suburb, unknown assailants fired rocket propelled grenades at communications satellite dishes, damaging one, AFP reported. No casualties were reported.
The Sinai Peninsula has witnessed a surge in attacks on security forces after former President Mohamed Morsi was ousted on 3 July. An attack involving two simultaneous car bombs on 11 September left six military personnel dead and 17 people injured. The attack occurred just several days after the army launched the "largest military operation yet seen," in Sinai against militant locations in southern Sheikh Zuweid and western Rafah.