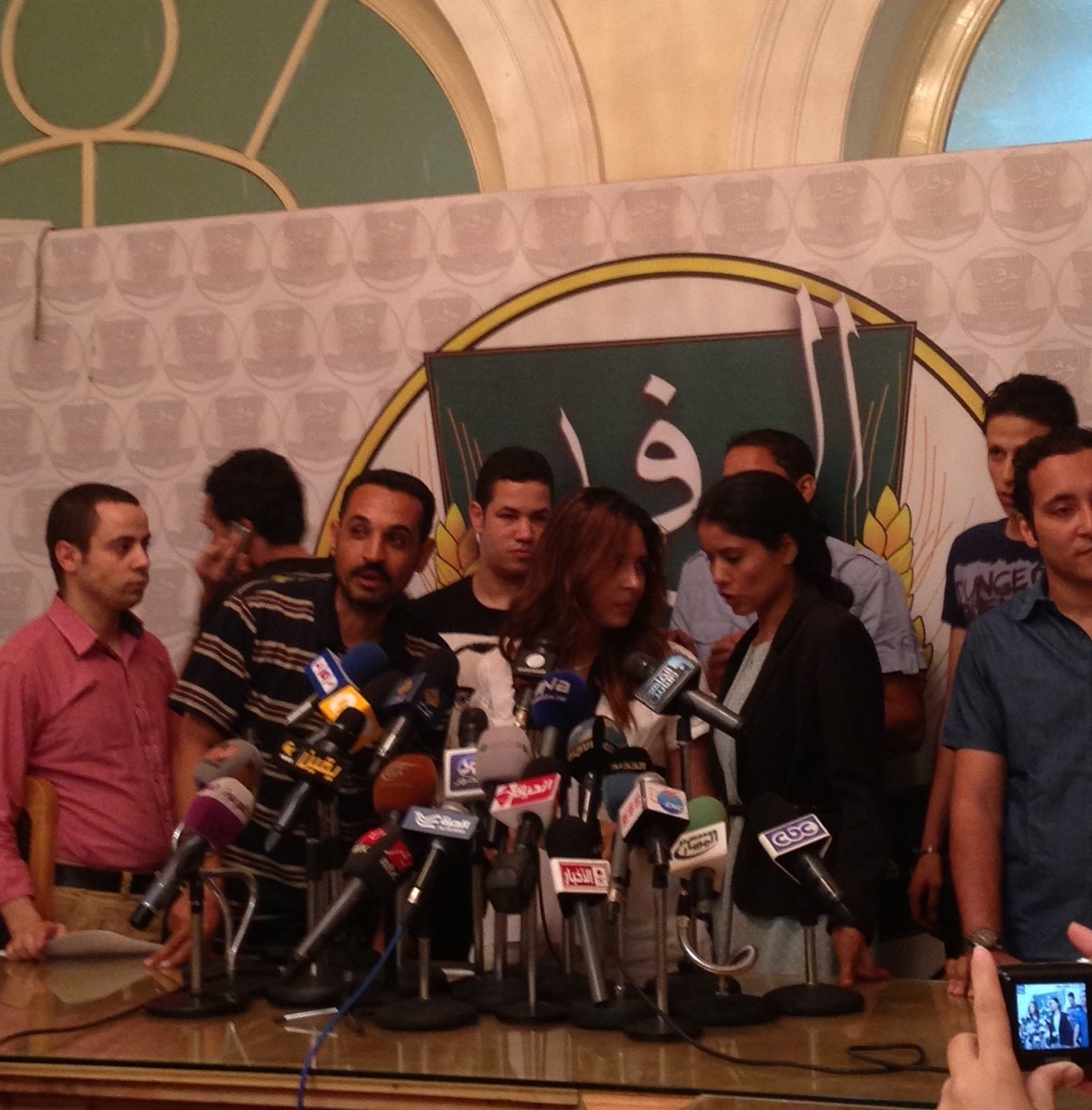 By Nasser al-Azazi
Armed assailants launched a number of attacks Sunday night against state security headquarters and checkpoints in the cities of Al-Arish and Rafah in North Sinai.
A security source in North Sinai said assailants fired rocket propelled grenades at a security checkpoint in the Al-Karama neighbourhood in south Al-Arish. The rocket missed its target however and no casualties were reported. Assailants also fired automatic weapons at security forces located along the city's ring road in southern Al-Arish.
The source added that assailants armed with machine guns attacked a local North Sinai radio station and a border security checkpoint on the Mediterranean coast in the neighbourhood of Al-Musa'id in Al-Arish. Two churches, in the Al-Salaam and Al-Musa'id neighborhoods in western al-Arish were also attacked, along with the military prosecutor's office. No casualties were reported, with security forces in each case returning fire against assailants, who then fled.
Eye witnesses in Rafah said they heard loud explosions in the city's Al-Matala neighbourhood. According to a security source, from improvised explosive devices (IEDs) planted next to an armed forces armoured truck. Assailants also attacked a security checkpoint in the Abu Tawila neighbourhood near the entrance of the city, prompting security forces to return fire against the gunmen who fled.
Farag Abu Bakheit, a prominent leader within the former National Democratic Party (NDP), and representative of Sheikh Zuweid in the North Sinai governing council, was assassinated by armed assailants, in an attack the details of which remain unclear
Eyewitnesses said two assailants driving a black vehicle entered a spare car parts shop owned by Abu Bakheit before firing upon him. He sustained three bullet wounds to the neck and died of his wounds.
Abu Bakheit, who previously worked in the education sector, was known as one of the most popular local figures in Sheikh Zuweid. Having previously nominated himself to be a member of Egypt's People's Assembly, Abu Bakheit served as a member of the North Sinai governing council in the period before the outbreak of the 25 January Revolution, and was considered a strong supporter of the armed forces.
Security agencies launched investigations into the events surrounding the assassination immediately after being informed of Abu Bakheit's death. This was the second assassination of a prominent politician in North Sinai since the ouster of former President Mohamed Morsi, after that of Abd Al-Hamid Salmi, tribal leader and former member of the Shura Council.
Security forces were successful Sunday night in arresting eight suspects accused of launching attacks against police and army forces. Four of the accused were Palestinians and the rest Egyptian. All of the assailants are currently being held in security headquarters and are under investigation.
Security forces have so far launched a number of campaigns throughout North Sinai in locations where alleged assailants accused of attacking security forces were thought to be living, based on information provided to them by relevant agencies.