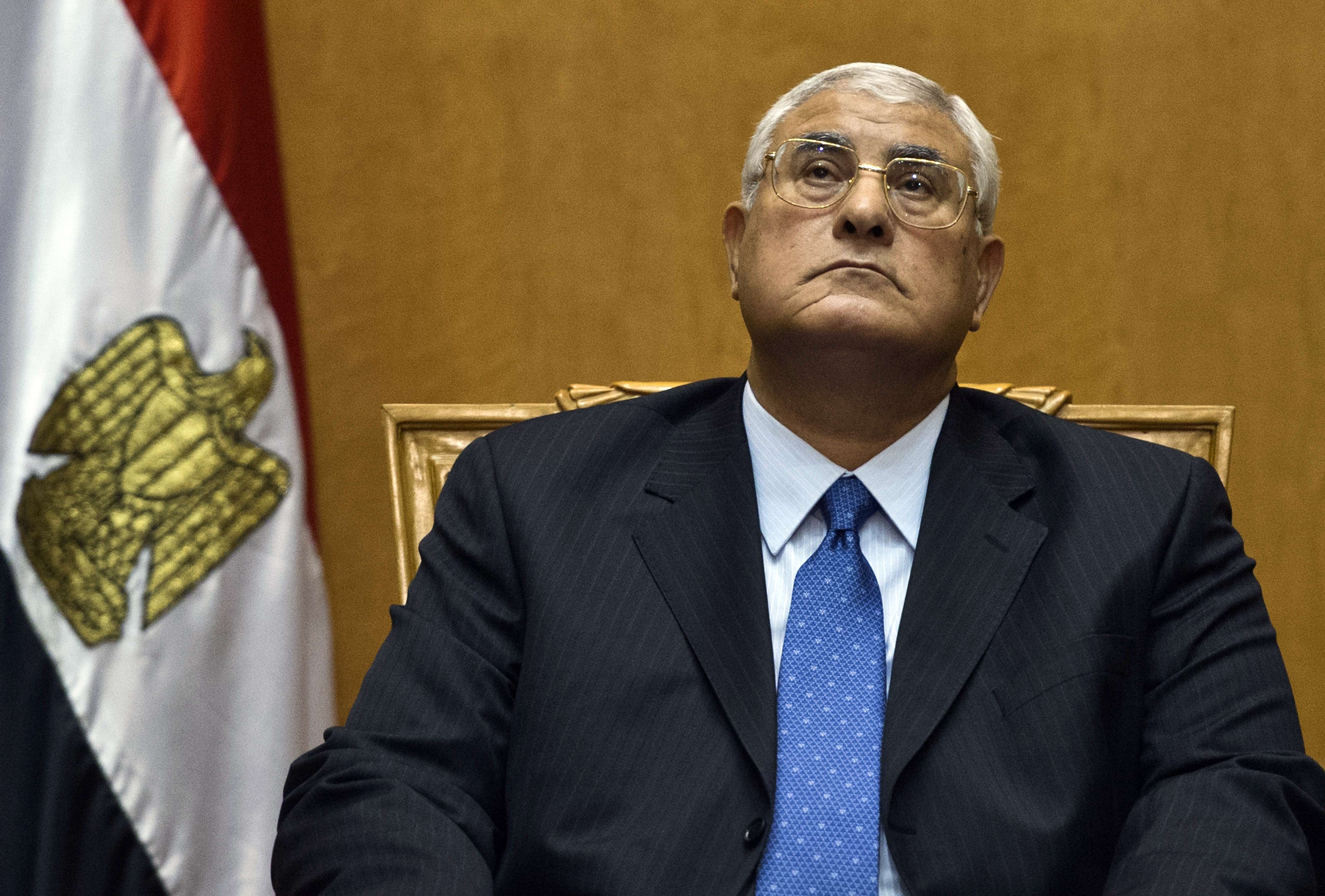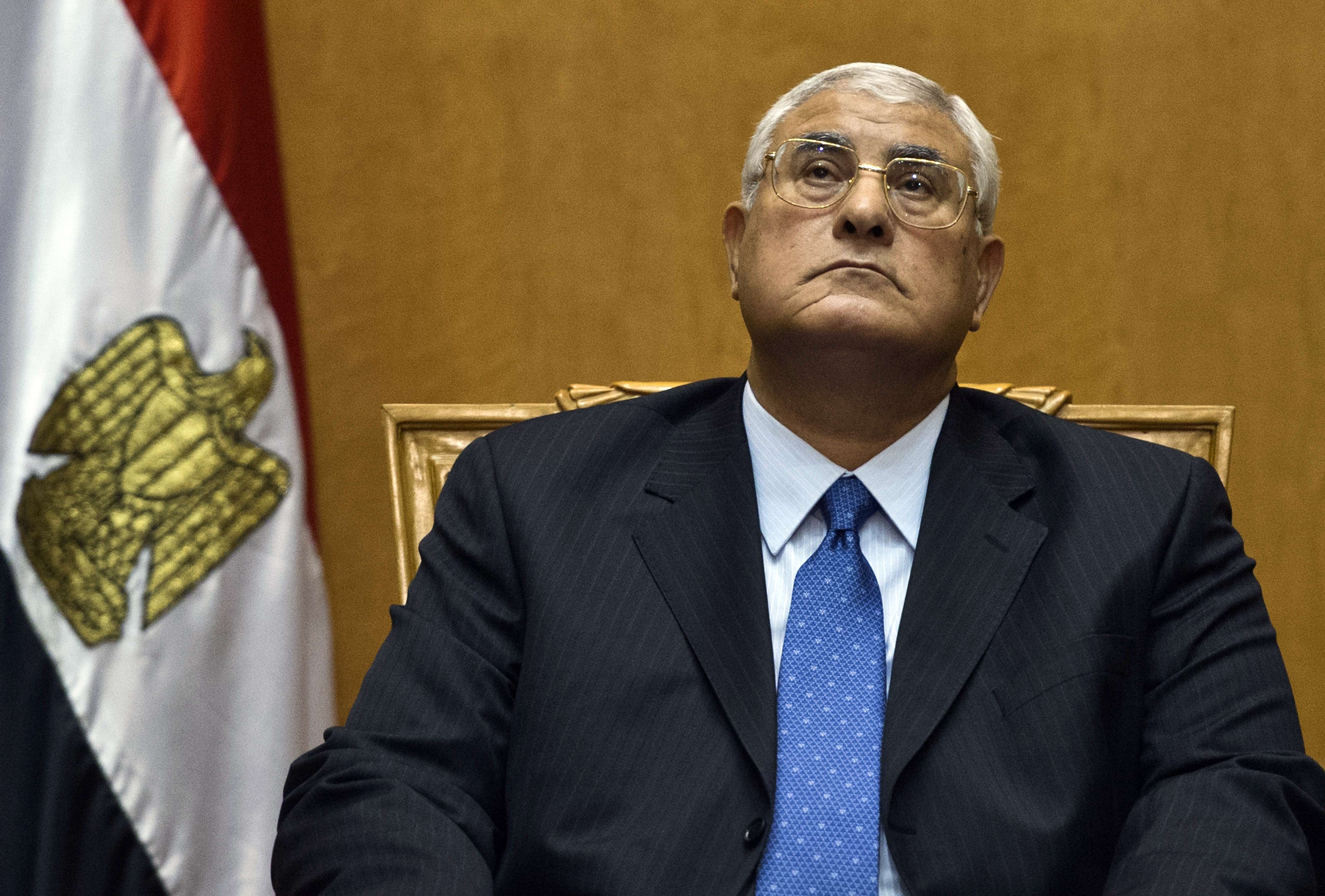 Interim president Adly Mansour addressed supporters of former president Mohamed Morsi and assured them that they would not be pursued if they leave the squares where they are encamped.
Mansour called Al-Hayat channel Friday night and said to pro-Morsi protesters that they "should not be afraid," and if they "feel that they are defending a lost cause," they should "leave the squares and go back to their homes and work."
"No one will pursue you, this is a pledge I personally take," he said.
Mansour was addressing Morsi supporters in both Rabaa Al-Adaweya and Al-Nahda Square where they have been encamped for weeks. "You have a point of view," he said, addressing the supporters, "one which is fully respected, but the other side has decided that there is no going back."
Mansour said he is trying to be a president to all of Egypt and not just to one group, "not even to the majority… I am a president to those in Rabaa and Al-Nahda." Mansour described his task as a hard one, and said he "never imagined that he would be put in this position" but added: "you all know the circumstances that put me [here]."
Mansour said in this phase, it is not just the presidency but all state institutions that must carry out the will of the people.
The government wants all Egyptians – without any exclusion – to build the country's future, Mansour said. He qualified however that this does not apply to "those who have committed crimes against the Egyptian public", rather, to those "large sectors of society who are being manipulated with false slogans."
"They have to be a part of society and we have to try and forget our divisions and differences," he said.
As for security conditions, Mansour said the government "cannot accept this lawlessness," referring to blocked roads, bridges and attacks on public property. "The state has to intervene."