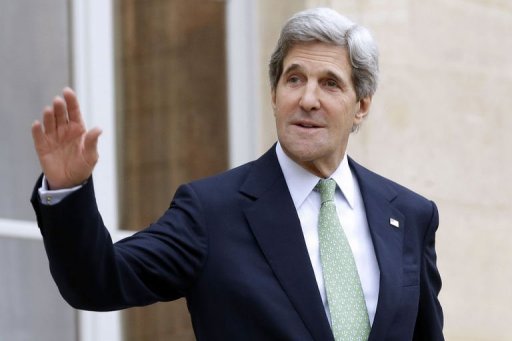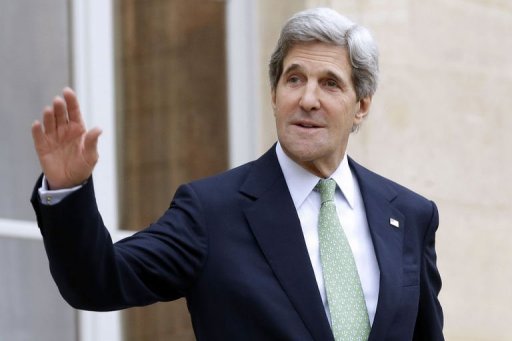 AFP–  US Secretary of State John Kerry, who had planned to return to the region this week for talks with Israelis and Palestinians, has postponed his visit, a top official said Monday.
"Secretary Kerry has postponed (his) trip to attend meetings in Washington," a State Department official told AFP in an email, asking not to be identified.
US officials had never officially announced that Kerry had planned to head back to Israel on what would have been his fifth trip to the region since making the resumption of peace talks a priority of his tenure in office.
But reports had been leaked out, with the visit flagged on a tentative schedule from the office of Israeli President Shimon Peres which said the two men would meet on Tuesday.
Palestinian officials also had announced he would meet Palestinian president Mahmud Abbas on Thursday.
Last week, Kerry, who took up the post of top US diplomat, issued a stark warning that if efforts to kickstart the peace negotiations frozen since 2010 fail now there may never be another chance.
"We are running out of time. We're running out of possibilities… If we do not succeed now, we may not get another chance," Kerry told a forum in Washington organized by the American Jewish Community lobbying group.
He has warned leaders on both sides that they now need to take the "tough decisions" to get back to the negotiating table.
According to Israel HaYom, a newspaper considered close to Israeli Prime Minister Benjamin Netanyahu, Kerry had been due to arrive on Tuesday.
But he put off the visit "to give (Abbas) more time" to decide whether to drop his insistence on a settlement freeze, before talks resume.
But Israel has demanded an immediate return to talks "without preconditions" while refusing to publicly freeze settlement building.
Kerry was likely to reschedule his visit for the following week, the Israeli paper said, although that was not confirmed by Israeli or US officials.
The top US diplomat is also battling to try to pull together a peace conference seeking to end the violence in Syria, as Washington comes under increasing pressure to arm the Syrian opposition.