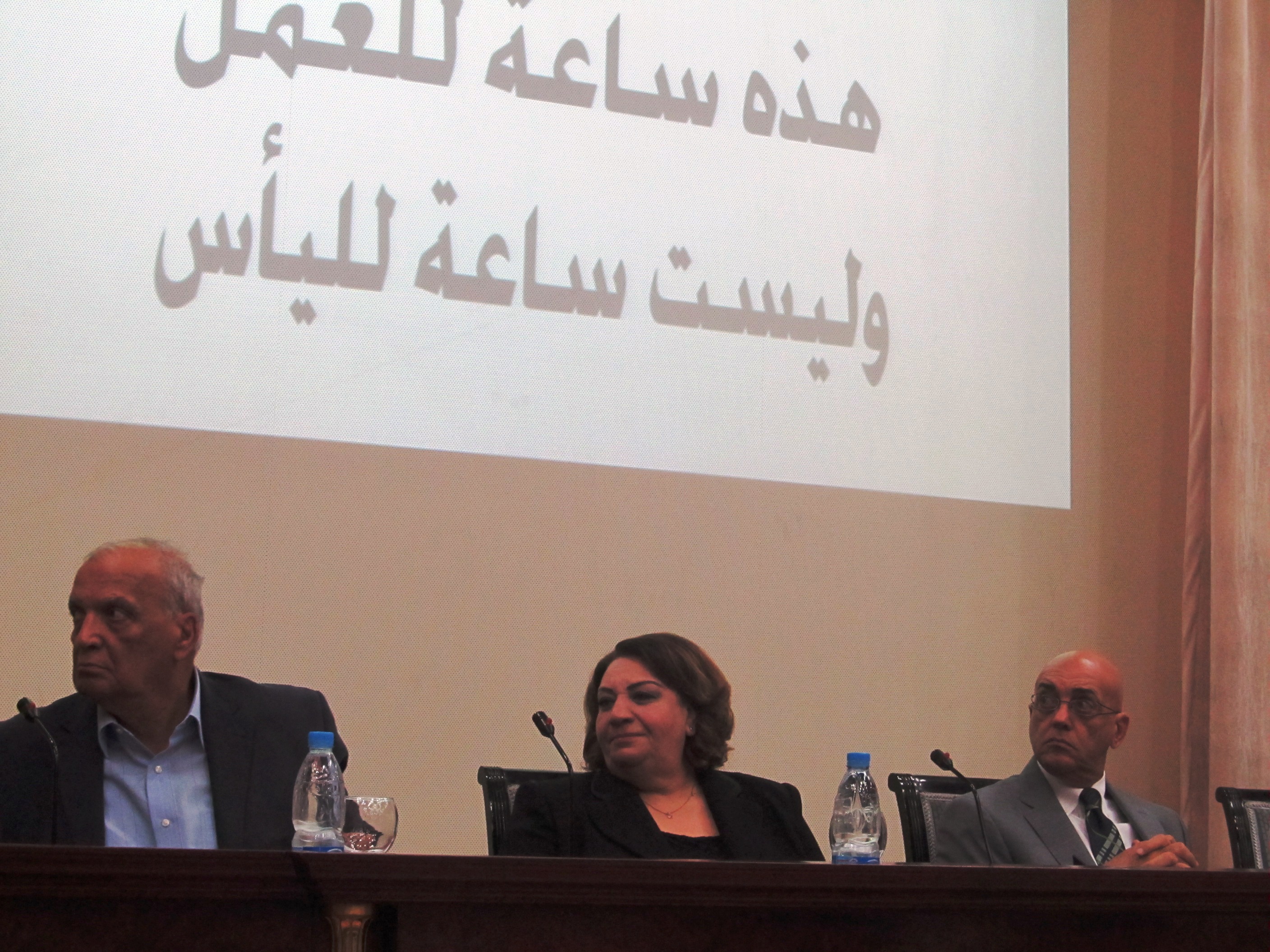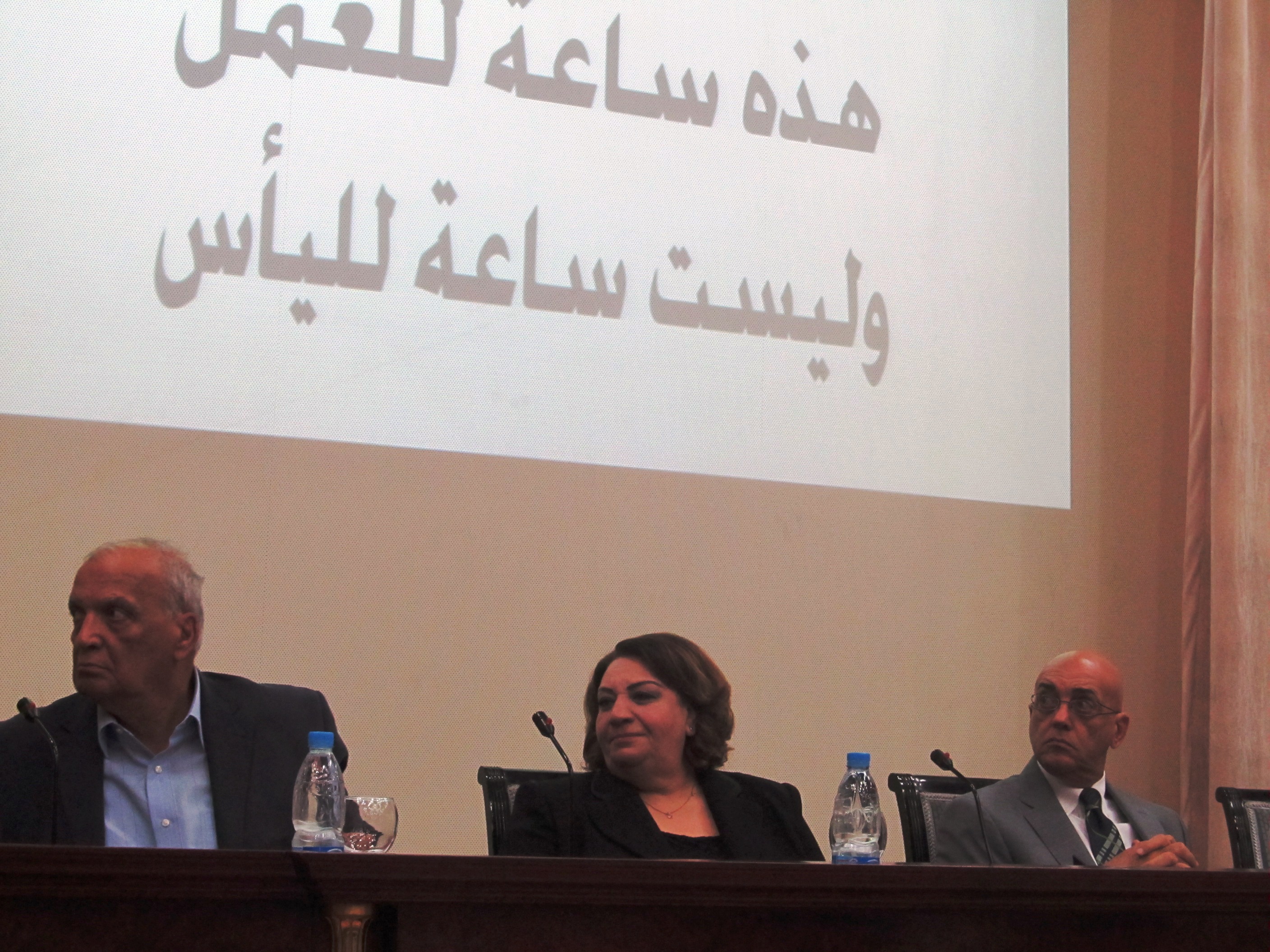 "This regime will fall before the end of 2013," according to former deputy prime minister Yehia Al-Gamal.
Al-Gamal made the announcement at a press conference Sunday launching a new political group, the Movement to Defend the Republic. Other legal and political figures present included constitutional expert Mohamed Nour Farahat and former judge of the Supreme Constitutional Court Tahani Al-Gabali, who told reporters: "The revolution was stolen because it didn't have a national plan for change."
"The movement was welcomed by many political parties; however, this movement is above all political formations," said head of the Union for Egyptian Writers Mohamed Salmawy.
"It is based on political pluralism, rotation of power, equality based on citizenship and the rule of law," said Al-Gamal.
Al-Gabali said the movement will hold a roundtable discussion on Tuesday to discuss an alternative constitution.
A statement released during Sunday's press conference said the revolution cannot succeed without a comprehensive national plan for change, any popular uprising is composed of successive waves and individual political activism against the regime is useless.
"The republic must have a parliament that truly represents the people; all we have now is a Shura Council elected by only 6% of the people and carrying the fate of the country through its legislation," said Farahat.
He accused the Shura Council of attempting to bring down the judiciary, limit civil activities, prohibit protests and suppress culture and creativity.
"They want to take us back to the era of darkness and ignorance," he said.
When asked about Tamarod, a campaign collecting signatures to withdraw confidence in President Mohamed Morsi, Farahat said according to the constitution the will of the people must be implemented.
"President Morsi should call for a referendum on whether he should continue as a president or [hold early presidential elections]," Farahat said.
Al-Gamal agreed with Farahat saying that if the number of Tamarod signatories exceeds even half the number who voted for Morsi, steps should be taken vacate the presidency.
The founders of the movement include more than 100 public figures including member of the Political Bureau of the Free Egyptians Party Naguib Abadir, Media Figures like Hala Sarhan, Gihan Mansour, Farida Al-Shobashy and Hayat Abdon, artists including Tayseer Fahmy, Esaad Younes, Waheed Hamed and Gamal Bekheet as well as representatives of workers and farmers.