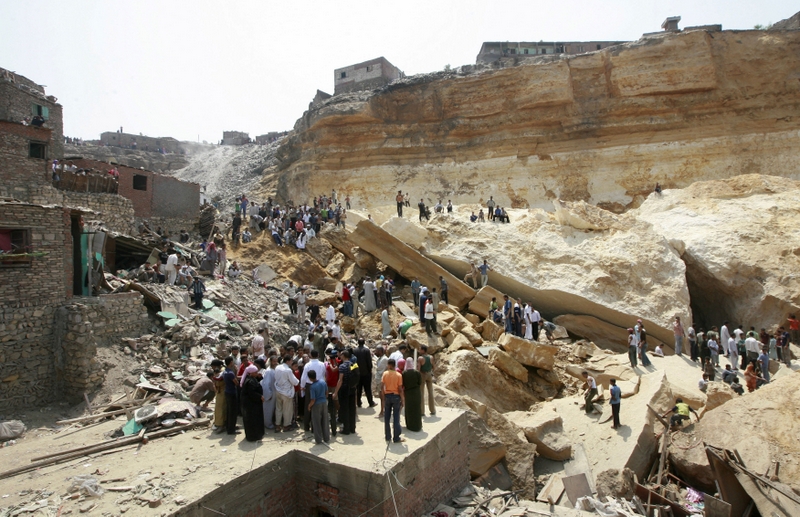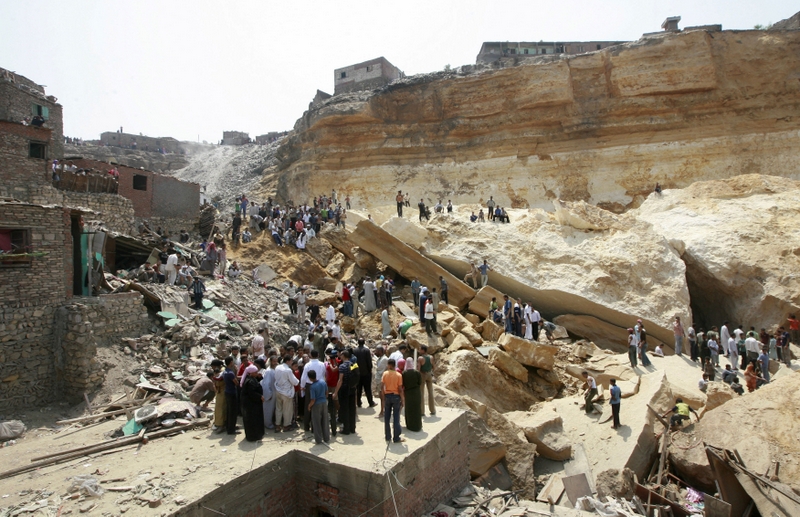 Residents of the Al-Duweiqa neighbourhood threatened to escalate their protests against the Cairo governorate if it continues to "disregard their demands".
They publically refused the "stalling" of the Governor of Cairo in a press conference, on Sunday,  and said they were unable to pay the accumulated bills demanded by the governorate authorities.
The residents demonstrated outside the state media building in Maspero demanding they be allowed to acquire the apartments they are living in.
Al-Duweiqa was struck by a rockslide from the Moqattam hill in 2008, displacing the residents. The government provided them with five-year contracts in other housing units, but now the tenants fear they will be evicted when their contracts expire.
They stated their interest in buying the housing units they have been renting from the government, but the latter said that they would be required to pay the aggregate costs for utilities that they have used over the past five years. According to the group of neighbourhood families, some residents owe as much as EGP 5,000.
The residents submitted proposals for long term payment plans, but these were turned.