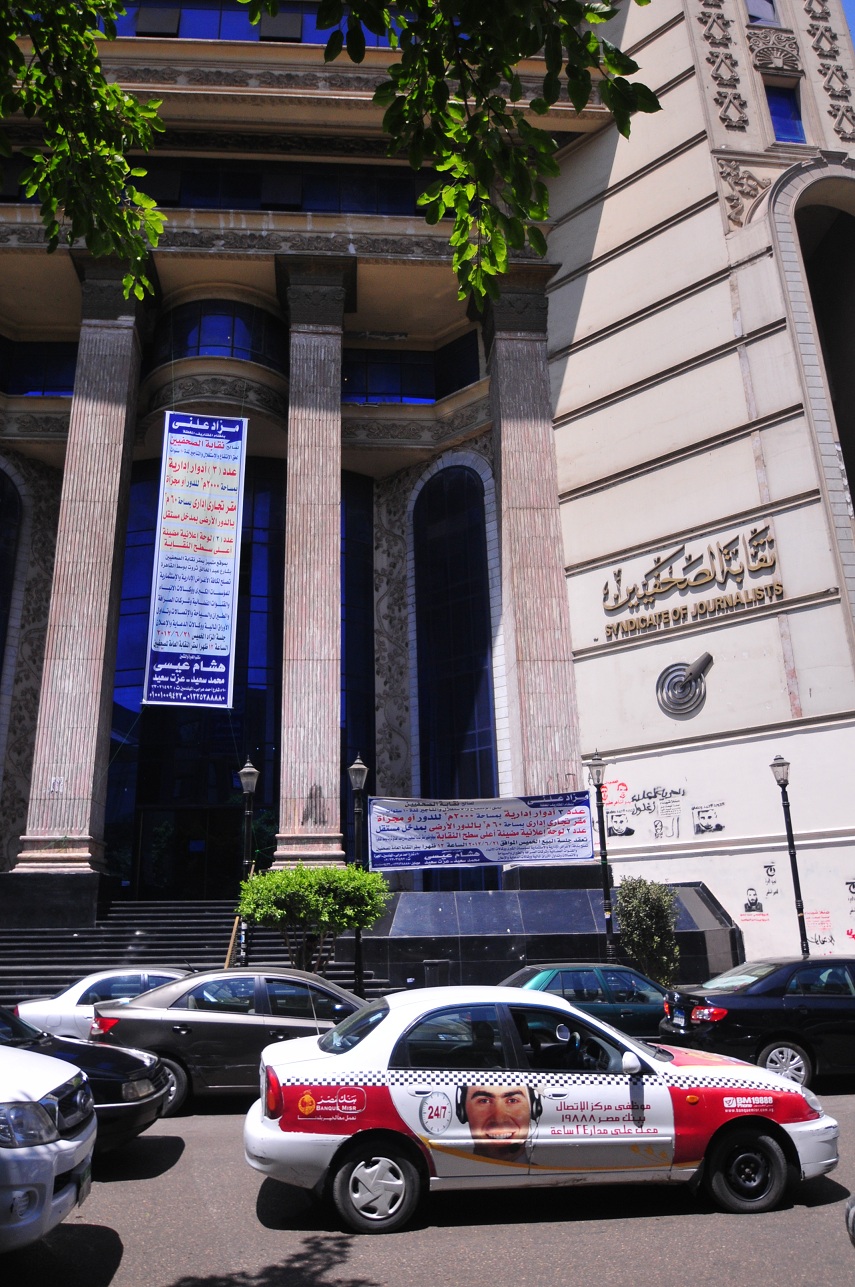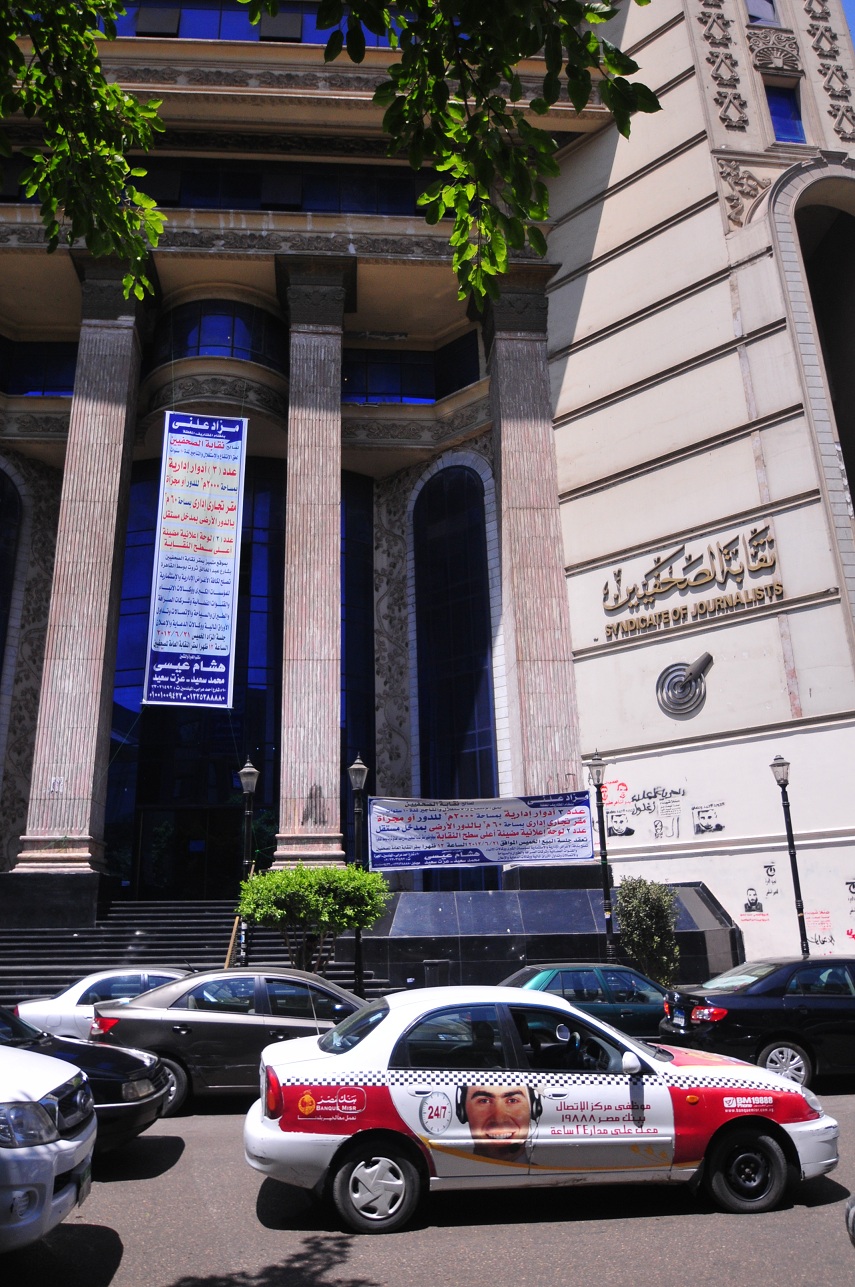 The Press Syndicate council announced on Thursday that it has decided "not to deal with the current Prosecutor General".
The council announced its decision following a meeting on Wednesday night and ordered its members not to appear in front of Prosecutor General Tala'at Abdallah, "out of respect for judicial rulings" and in solidarity with Gamal Fahmy, according to a statement published on Thursday.
Fahmy, a journalist accused of insulting President Mohamed Morsi and vice-president of the syndicate, was due to present himself to Abdallah for interrogation on Tuesday. He told a press conference on Tuesday that he does not consider Abdallah to be a credible official and consequently decided not to present himself for interrogation.
In its statement, the Press Syndicate council cited delays in the investigation into the death of Al-Hosseini Abu Deif and "the lack of investigations into dozens of communications made by the syndicate" as other reasons for its decision. The Syndicate claims that it lodged complaints about the clashes in front of the Muslim Brotherhood headquarters and the burning down of the headquarters of newspapers Al-Watan and Al-Wafd.
Abeer Al-Saadi, a Press Syndicate board member, said: "We have given this prosecutor general lots of chances but he has done nothing. He has done nothing to investigate the assassination of Abu Deif or the tens and hundreds of violations against out members."
Al-Saadi stressed that the Syndicate does not take sides and that they deliberated this issue for a long time, adding the decision was taken "due to our respect for the law, judicial rulings and our experience with this Prosecutor General".
She continued to say that syndicate believes Abdallah to be biased, saying: "He is biased, he is taking sides with Morsi and we cannot trust him anymore. He is not a prosecutor for the people and he does not have good intentions."
Abdallah's position as Prosecutor General is under threat due to the Cairo Court of Appeals verdict on Wednesday, which ruled to overturn Morsi's decision to dismiss former Prosecutor General Abel-Meguid Mahmoud and appoint Abdallah.
Al-Saadi reported that the Syndicate does not support Mahmoud either, highlighting that he neglected to look at a number of complaints made by the Press Syndicate. "We want a prosecutor general that represents the people. They represented Mubarak, then SCAF and now Morsi. We are calling for real independence of the judiciary. We need someone who comes through transparent procedures and one that is loyal to the people," she said.
Al-Saadi stressed that journalists will be outside the high court to cover Friday's protest but will not be protesting. She asserted that the journalists there are professional and will be impartial. "We have told the members, if they want to participate they must do it as a protester not as a journalist," she said.